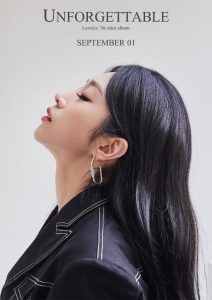 Jisoo is a member of a South Korean girl group named Lovelyz . Group consists of 8 members: Baby Soul, Jiae, Jisoo, Mijoo, Kei, Jin, Sujeong, and Yein. They debuted on November 12, 2014. This girl group under Woollim Entertainment. Woollim Entertainment released an announcement that the group will be disbanding on November 16th, 2021 due to Baby Soul being the only member to renew her contract.
Her stage name is Jisoo (지수). Her Birth Name is Seo Ji Soo (서지수). Her Birthday is on February 11, 1994. Her age is around 28 years old as of 2022. She is Korean By Nationality. Her Zodiac sign is Aquarius.
She is the Rapper, Main Dancer, Visual and Vocalist of the  group.
Check out and follow Jisoo's Social Media accounts:
Instagram: jeezepizza / woozu.rocket
Twitter: N/A
YouTube: N/A
Facebook: N/A
Early Life:
She was born in Seoul, South Korea.
She graduated from Imhak Middle School.
She also did her graduation from the Incheon Sewon High School.
She went to the Baekseok University in the Department of Design and Imaging, an Industrial Design major and she dropout the college.
Not much is known about her early life.
Physical Appearance:
She is Young, beautiful, and hot. She has a slender figure. She is hugely popular among youth. She looks like a doll. She has Slim Build. Her looks make her look younger than her actual age. She has black eyes and black hair. She has beautiful eyes that look very appealing and long silky hair.
Her height is around 163 cm (5'4″) and her weight is around 46 kg (101 lbs). Her blood group is "O".
Family, Religion & Boyfriends:
Not much is known about her family and her personal relationship.
Facts:
She is having 148k+followers on Instagram.
In 2011, she participated in Korea's Got Talent.
She starred in Infinite's "Last Romeo" original MV.
She was the one who danced with Woohyun in INFINITE's Man in Love Performance for Gayo Daejun.
She is known for her big eyes with single eyelids.
Watching movies, listening to music, shopping is her hobbies.
Her drawing is soo good.
Her shoe size is 235mm.
She is allergic to seafood.
She also can't swim as mentioned in Battle Trip.
She is a gamer and a big fan of Marvel.
She has a dog.
She acted in "The Gentlemen of Wolgyesu Tailor Shop".
In 2019, she is the lead actress in the web drama "One Fine Week".
She and JIN share a room.
She tested positive for COVID-19, On June 22nd, 2021.
Someone confident, and humorous and someone who works really hard at what they need to do is her ideal type.
She likes Robert Downey Jr.
She learns Japanese by watching anime and dorama.
She is a clean person but doesn't organize her things.
She thinks her hands are the most attractive part of her body.
She did not promote with the group during debut promotions because of her scandal.
Jisoo was admitted to the hospital to receive medical treatment for mental shock, During the Scandal.
She joined back Lovelyz for "Shooting Star" promotions.
Sometimes Jisoo snores in her sleep.
She stopped snoring when JIN woke her up.
She wants to buy a (music) composing machine. When they make a lot of money.
She like taking mirror selfies.
Favourites:
Chocolate, tart, pork ribs, and jokbal are her favourite food.
White is her favourite colour.
Check out and follow Lovelyz's official accounts: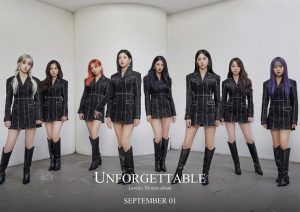 Website: Lovelyz
TikTok: lovelyz_official
V Live: Lovelyz
Fancafe: Daum Cafe
Weibo: Lovelyz
Instagram: official_lvlz8_
Twitter (Japan): Official_LVLZ
Twitter: official_lvlz
YouTube:  lvlz8
Facebook: Lovelyz
Latest Comeback: