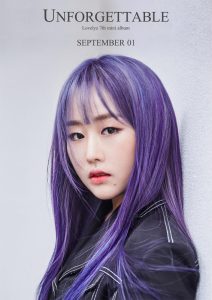 Baby Soul is a member of a South Korean girl group named Lovelyz . Group consists of 8 members: Baby Soul, Jiae, Jisoo, Mijoo, Kei, Jin, Sujeong, and Yein. They debuted on November 12, 2014. This girl group is under Woollim Entertainment. Woollim Entertainment released an announcement that the group will be disbanding on November 16th, 2021 due to Baby Soul being the only member to renew her contract.
Her stage name is Baby Soul (베이비소울). Her Birth Name is Lee Soo Jung (이수정). Her Birthday is on  July 6, 1992. Her age is around 29 years old as of 2022. She is Korean By Nationality. Her Zodiac sign is Cancer.
She is the Rapper, Leader and Main Vocalist of the group.
Check out and follow Baby Soul's Social Media accounts:
DCINSIDE: babysoul
Instagram:leesujeong0706
Twitter:이수정
YouTube: babysoulhome
Facebook: N/A
Early Life:
She was born in Gwangju, South Korea.
She graduated from Gwangju Daesung Elementary School.
She was also graduated from the Gwangju Mujin Middle School.
She drops out of the Seolwol Girls' High School.
She dropped out of high school to focus on training and moved to Seoul on her own after finishing 10th grade.
Not much is known about her early life.
Physical Appearance:
She is Young, beautiful, and hot. She has a slender figure. She is hugely popular among youth. She looks like a doll. She has Slim Build. Her looks make her look younger than her actual age. She has black eyes and purple hair. She has beautiful eyes that look very appealing and long silky hair.
Her height is around 158 cm (5'2") and her weight is around 45 kg (99 lbs). Her blood group is "O".
Family, Religion & Boyfriends:
Not much is known about her family and her personal relationship.
Facts:
She is having 70k+followers on Instagram.
For around 6-7 years she had been a trainee.
In 2011 she debuted as a solo artist.
"No Better Than Strangers" (2011) and "She's a Flirt" (2012) are 2 singles she has released.
"Crying" and "Fly High" are two of INFINITEH's songs she collaborated on.
She and Sujeong sang the OST "Clean" for the drama "Second to Last Love".
She danced with Dongwoo in INFINITE's Man in Love Performance for Gayo Daejun.
Reading, cooking, writing lyrics are her hobbies.
She can play the piano.
Her shoe size is 225mm.
She is very shy to do it so she can't do aegyo.
She appeared in King of Masked Singer too as "Fondue Princess".
She and Sujeong share a room.
Tall and manly person, potentially cutesy and someone that she get to respect nature, a person from whom she can learn a lot is her Ideal Type.
She talks really slow.
Yoo Jae-suk is her role model.
Her career wish is to be a detective.
She wants to buy a building for her parents and When they make a lot of money.
She can drink about five bottles of soju or more and doesn't get so drunk.
She can speak with an old man's voice.
When Oh My Girl is pre-recording, Baby Soul likes to take Seunghee's picture whenever Seunghee appears.
According to JIN, Baby Soul really likes Oh My Girl's Seunghee.
She performed with Sunggyu and Dongwoo for Immortal Songs II, they performed Woman on The Beach.
The first member of "The Three Musketeers", the 3 Lovelyz members who trained the longest with Jiae and JIN.
Her eyes and dimples are the most attractive part of her body.
She Crushes as her celebrity ideal type.
She likes to take mirror selfies.
Favourites:
Pastel purple is her favourite colour.
Sashimi is her favourite food.
Casual but neat is her favourite style of clothes.
Check out and follow Lovelyz's official accounts: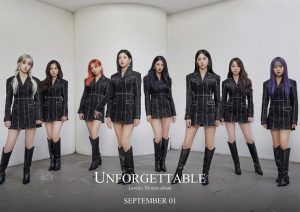 Website: Lovelyz
TikTok: lovelyz_official
V Live: Lovelyz
Fancafe: Daum Cafe
Weibo: Lovelyz
Instagram: official_lvlz8_
Twitter (Japan): Official_LVLZ
Twitter: official_lvlz
YouTube:  lvlz8
Facebook: Lovelyz
Latest Comeback: