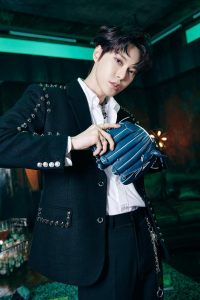 Doyoung is a singer, actor, and member of a South Korean boys group named NCT U.  NCT U doesn't have set members, Shotaro, YangYang, Jaemin, Haechan, Jeno, Xiaojun, Mark, Jungwoo, and Doyoung therefore the group's lineup varies based on which members are the best suit each comeback, OST, or dance stage. They originally debuted on  April 9th, 2016. They are currently working under SM Entertainment.
His stage name is Doyoung. His Birth Name is Kim Dong Young (김동영‬). His birthday is on February 1, 1996. His age is around 26 years old as of 2022. He is Korean By Nationality. His Zodiac sign is Aquarius.
His position in the group is Vocalist.
Check out and follow Doyoung's Social Media accounts:
Twitter: N/A
Instagram: @do0_nct
Facebook: N/A
YouTube: N/A
Early Life:
He was born in Seoul, South Korea.
He has done his education at Topyeong High School.
Not much is known about his early life.
Physical Appearance:
He is young, smart, and handsome. He is popular among youths. His looks make him look younger than his actual age. He has brown eyes and light brown hair.
His height is around  178 cm (5'10″) and his weight is around 59 kg (121 lbs). His Blood group is "B".
Family, Religion & Relationships:
He has an older brother (Gong Myung of 5urprise).
Doyoung is a Christian
Not much is known about his family and his personal relationship.
Favorite:
His favorite color is blue.
Cream Cheese Bread, Watermelon, Popcorn, Mango flavored treats, White chocolate, Peach, Huo Guo (hot pot) is his favorite food.
His favorite time of year is spring.
Spiderman is his favorite superhero.
Eric Benet is one of his favorite artists.
Lee Na Young is his favorite performer.
Facts:
He is having 10.5M+followers on Instagram.
Park Hyo Shin's "Wild Flower" (Apple NCT's Playlist) is the song that inspired him to pursue his dream of becoming a musician.
He appeared in the Korean television series "Lipstick Prince," which debuted on December 1st (alongside with other Kpop idols).
Prior to their debut, he and Jaehyun worked as MCs for "Show Champion."
In comparison to the other NCT 127 members, he colours his hair much less regularly since he feels that his natural black hair best fits him.
Jisoo of BlackPink and Jinyoung of GOT7 were also picked as MCs for "Inkigayo," along with Doyoung.
Update: Doyoung and the manager share a room in the brand-new NCT 127 dorm.
Doyoung appeared in the Korean drama "Cafe Midnight: The Curious Stalker" (lower floor) (2021).
He appeared in the following NCT U line-ups: The 7th Sense, Without You, Timeless, Radio Romance, Boss, Yestoday, New Love, Baby Only You, Coming Home.
Sub-Unit: NCT U, NCT 127
Someone who is polite. is a Doyoung's ideal type
He would work as a baker if he weren't a singer.
He is interested in working with Ariana Grande.
He has an EXO leaning and respects Baekhyun.
He cracks the funniest jokes with Jaehyun out of all the NCT members.
He frequently posts song covers on the NCT Music YouTube Channel.
Jaehyun has the name "Woojae" stored on his phone.
He sleeps with a doll that goes by the name of "Jippong."
Doyoung seldom leaves the dorm. Doyoung and Johnny enjoy burning fragrant candles. (NCT Night Night)
Doyoung puts on a retainer before bed (NCT Night Night) (JCC Episode 10)
He is the NCT member who has contributed the most to the songs for NCT U.
One day, he hopes to perform a duet with EXO's D.O.
He was a member of the SM Rookies pre-debut band.
He is proficient in trot tunes.
He is one of NCT's primary vocalists.
He made his debut in 2016 with NCT U before being moved to NCT 127 in 2017.
His singing voice may be characterized as airy, clear, pleasant, and gentle.
He received 2 years and 5 months of instruction.
Cucumbers terrify Doyoung.
Doyoung dreads being among animals.
Doyoung won the award for the most trustworthy member. (NCT Night Night).
While still in school, Doyoung played in a group named "Heart Track" with pals (NCT 127 on Old School Radio 180412)
He is very close to Jeno among the NCT Dream members, however recently he has been getting closer with Renjun as well.
In his province's high school singing competition, he took first place.
He is skilled in both the bass and the flute.
Shoe size: 265 mm.
He can memorize things well.
Doyoung has always held a deep admiration for D.O. He admires the way he speaks, along with his acting and singing.
Likes: Sleeping in, eating in, and hanging out with Jeno (NCT 2018 Spring Fan Party).
Check out and follow NCT U's official accounts: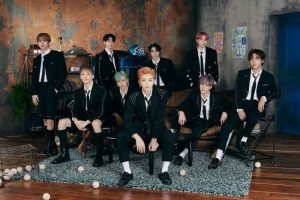 Twitter: @NCTsmtown
Twitter (Japan): @NCT_OFFICIAL_JP
Official Website: nct.smtown
Official Website (Japan): nct-jp.net
Vyrl: R0D9PQ
Facebook: NCT.smtown
Instagram: @nct
Youtube: NCT
V Live: NCT
TikTok: @official_nct
Latest Korean Comeback: