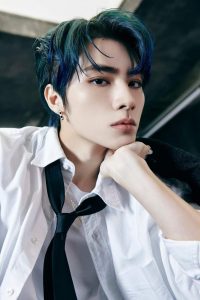 Xiaojun is a singer, actor, and member of a South Korean boys group named NCT U.  NCT U doesn't have set members, Shotaro, YangYang, Jaemin, Haechan, Jeno, Xiaojun, Mark, Jungwoo, and Doyoung  therefore the group's lineup varies based on which members are the best suit each comeback, OST, or dance stage. They originally debuted on  April 9th, 2016. They are currently working under SM Entertainment.
His stage name is Xiaojun. His Birth Name is Xiao Dejun (肖德俊). His birthday is on August 8, 1999. His age is around 23 years old as of 2022. He is Chinese By Nationality. His Zodiac sign is Taurus.
His position in the group is Vocalist.
Check out and follow Xiaojun's Social Media accounts:
Twitter: N/A
Instagram: @djxiao_888
Facebook: N/A
YouTube: N/A
Weibo: 威神V_肖俊_XIAOJUN
Early Life:
He was born in Guangdong, China.
He has done his education in the Music department at the Shanghai Theatre Academy.
Not much is known about his early life.
Physical Appearance:
He is young, smart, and handsome. He is popular among youths. His looks make him look younger than his actual age. He has brown eyes and light brown hair.
His height is around 170 cm (5'7'') and his weight is around 57 kg (121 lbs). His Blood group is "A".
Family, Religion & Relationships:
Xiao Jun's family (father and brother) is also involved in the music industry.
Not much is known about his family and his personal relationship.
Favorite:
Green is his Favorite Color.
Eight is his favorite number.
Paris is his favorite city.
Hearing is an acute sense.
Laughter is my favorite sound.
Favorite time of day: Following midnight.
Word(s) of preference: Life is long.
Favorite character from a movie or book: Jack from "Titanic."
"Turning Page" by Sleeping at Last is his favorite song.
Mimosa Pudica is his favorite plant (Touch Me Not, Shy Plant).
Facts:
He is having 6.9M+followers on Instagram.
First Memories: "I was in the water and I saw my father and brother attempting to pull me out."
He would make his WayV debut, it was revealed on December 31, 2018.
His eyes are open while he sleeps.
YangYang complains that he uses the bunk bed too frequently, especially around three in the morning.
While always eating snacks, he talks about health.
He claimed that due to his high body temperature and frequent fevers, he frequently consumes snacks in order to lower his temperature.
His EQ is high.
When YangYang plays pranks on him, he follows him but never loses his cool.
He has a lot of optimism.
He likes green tea a lot.
His entire diet is infused with green tea. He enjoys drinking green tea lattes and eating green tea cake and ice cream.
He likes robust tastes.
Without LaoGan Ma, he is unable to eat (Chinese chilli sauce).
He and YangYang share a room and sleep on a bunk bed ([WayV-ehind] "Dream Launch" MV).
He desires to work as a filmmaker and to have a movie set in his hometown. (XiaoJun's Dream Launch Plan)
He enjoys playing games and does so frequently with YangYang.
XiaoJun complains that YangYang's computer is unpleasant since it is large, and YangYang agrees with him.
YangYang sleeps on the top deck of their bunk bed, while he is on the bottom deck.
He took part in the Chinese reality competition "X-Fire."
He is proficient in the piano, ukulele, guitar, and drums.
He writes songs.
He had dreamed of being an agent when he was younger.
Hobbies include reading, songwriting, binge-eating, and watching movies.
He has a propensity of speaking out loud the sentences he reads in a book.
"Being Humble Will Bring Gain, Being Complacent Will Bring benefit". is his motto.
Check out and follow NCT U's official accounts: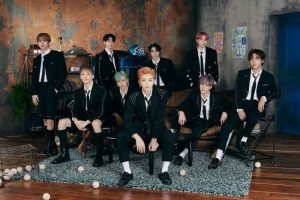 Twitter: @NCTsmtown
Twitter (Japan): @NCT_OFFICIAL_JP
Official Website: nct.smtown
Official Website (Japan): nct-jp.net
Vyrl: R0D9PQ
Facebook: NCT.smtown
Instagram: @nct
Youtube: NCT
V Live: NCT
TikTok: @official_nct
Latest Korean Comeback: