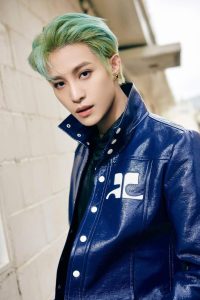 YangYang is a singer, actor, and member of a South Korean boys group named NCT U.  NCT U doesn't have set members, Shotaro, YangYang, Jaemin, Haechan, Jeno, Xiaojun, Mark, Jungwoo, and Doyoung  therefore the group's lineup varies based on which members best suit each comeback, OST, or dance stage. They originally debuted on  April 9th, 2016. They are currently working under SM Entertainment.
His stage name is YangYang. His Birth Name is  Liu YangYang (刘扬扬). His birthday is on October 10, 2000. His age is around 22 years old as of 2022. He is Taiwanese-German By Nationality. His Zodiac sign is Libra.
His position in the group is Rapper, Dancer, and Vocalist.
Check out and follow YangYang's Social Media accounts:
Twitter: N/A
Instagram: @yangyang_x2
Facebook: N/A
YouTube: N/A
Weibo: 威神V_扬扬_YANGYANG
Early Life:
He was born in Taiwan.
He lived most of his teenage life in Düsseldorf, Germany.
He has done his education for about 6 years at an international school in Neuss, near Düsseldorf, Germany.
Not much is known about his early life.
Physical Appearance:
He is young, smart, and handsome. He is popular among youths. His looks make him look younger than his actual age. He has brown eyes and light brown hair.
His height is around 180 cm (5'10") and his weight is around 65 kg (139 lbs). His Blood group is "O".
Family, Religion & Relationships:
Not much is known about his family and his personal relationship.
Favorite:
"Mellifluous" is one of his favorite words.
My favorite time of day is between 2:00 and 3:30.
Puss in Boots from the film "Shrek" is my favorite fictional character.
Ice cream is one of his favorite foods.
Because his parents liked them, MAYDAY is his favorite band.
Rose is his favorite plant.
Zero is his favorite number.
He enjoys watching basketball and American football (the latter is also his favorite sport).
YangYang played basketball, and Damian Lillard is his favorite NBA player (Instagram Story, 8/7/20).
Facts:
He is having 6.6M+followers on Instagram.
He enjoys J.Cole and Travis Scott a lot.
He can speak Mandarin, Korean, German, English, and a little bit of Spanish.
He desires the names YangYang or Xiao Yang (Little Sheep).
Bass is his preferred audio genre.
First Memory: "My parents and I went to a beach and had a BBQ when I was approximately 3 or 4 years old."
On December 31, 2018, it was revealed he would make his WayV debut.
Because of the well-known German racer Michael Schumacher, he aspires to be a racer (Dream launch plan: YANGYANG).
He engages in online gaming with XiaoJun.
XiaoJun complains that YangYang's computer is bothersome since it is large, and YangYang agrees.
XiaoJun sleeps on the second deck of their bunk bed, while he sleeps on the first.
Düsseldorf is his preferred location.
Vision is an acute sense.
His preferred shade is red.
He frequently plays with his hair.
In 2016, he began his training.
He loved to dance and rap when he was little.
YangYang is capable of splitting. 2 of the Rainbow V Project.
He claimed that because he attended a global school, he frequently confused German with English.
Because many believed that his name, "YangYang," was a nickname, he doesn't have one.
He debuted as an S.M. Rookie on July 17, 2018.
He loved Go Karting as a child and dreamed of becoming a racer.
Yangyang has a scar on his left shoulder as a result of surgery he underwent following an accident he sustained during a basketball game when he was in school.
Check out and follow NCT U's official accounts: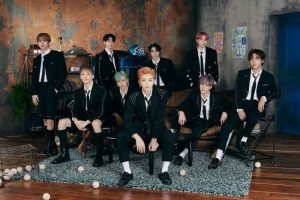 Twitter: @NCTsmtown
Twitter (Japan): @NCT_OFFICIAL_JP
Official Website: nct.smtown
Official Website (Japan): nct-jp.net
Vyrl: R0D9PQ
Facebook: NCT.smtown
Instagram: @nct
Youtube: NCT
V Live: NCT
TikTok: @official_nct
Latest Korean Comeback: