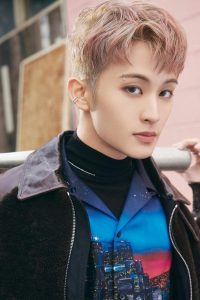 Mark is a singer, actor, and member of a South Korean boys group named NCT U.  NCT U doesn't have set members, Shotaro, YangYang, Jaemin, Haechan, Jeno, Xiaojun, Mark, Jungwoo, and Doyoung therefore the group's lineup varies based on which members are the best suit each comeback, OST, or dance stage. They originally debuted on  April 9th, 2016. They are currently working under SM Entertainment.
His stage name is Mark His Birth Name is Lee Min Hyung (이민형). His birthday is on August 2, 1999. His age is around 23 years old as of 2022. He is Canadain By Nationality. His Zodiac sign is Leo.
His position in the group is Rapper, Dancer, and Vocalist.
Check out and follow Mark's Social Media accounts:
Twitter: N/A
Instagram: @onyourm__ark
Facebook: N/A
YouTube: N/A
Early Life:
He was born in Toronto, Canada.
He has done his education in the Eonju Middle School; School of Performing Arts Seoul (graduated on February 7, 2018).
Not much is known about his early life.
Physical Appearance:
He is young, smart, and handsome. He is popular among youths. His looks make him look younger than his actual age. He has brown eyes and light brown hair.
His height is around 176 cm (5'9'') and his weight is around 60 kg (132 lbs). His Blood group is "A".
Family, Religion & Relationships:
He has an older brother.
Not much is known about his family and his personal relationship.
Favorite:
Blue is his Favorite Color.
Bagels, Cookies, and Cream flavored Ice Cream, Chicken, Kimchi, Rice, Watermelon, Jajangmyeon, Cookies, Chips, Bread, and Chocolate are his favorite foods.
Banana Milk and Coca-Cola are two of his favorite beverages.
His favorite artists are Beyonce, Coldplay, Chris Brown, SHINee's Minho, and EXO's Xiumin.
His favorite school subjects are English, Writing, Physical Education, and the subject he hates the most is Science.
His favorite number is two.
Fall is his favorite time of year.
Christmas is his favorite occasion.
Ice skating and badminton are two of his favorite sports.
 His favorite accouterments are hats.
His favorite weather is windy.
Green tea is not Mark's favorite.
Facts:
He is having 9.3M+followers on Instagram.
He Dislikes ketchup
He doesn't like seafood either.
Ice cream is off-limits to him.
When he was younger, his career goals were to write books or work as an ice cream vendor.
Before going to sleep, he enjoys listening to music.
According to Jaehyun, Mark occasionally raps in his sleep in both Korean and English.
He is in charge of taking out the garbage in the dorm, but occasionally he also assists Taeyong with laundry.
In particular, Mark is scared of Haechan.
He claimed that anytime he sees Jisung cleaning the dishes, he wants to cry.
Lucas has a wonderful physical composition, which makes me want to trade bodies with him.
Mark was classmates with Arin, Xeheun, and Mina from the band's OH MY GIRL, GIRLKIND, and GUGUDAN.
In Vancouver, Canada, the SM Global Audition resulted in his casting.
He received encouragement to pursue a singing career from his older brother.
He spent four years as a trainee.
Rap and guitar as specialties
No jam position, In his lifetime, Mark has resided in New York, Toronto, Vancouver, and Seoul.
He is bilingual in English and Korean.
Check out and follow NCT U's official accounts: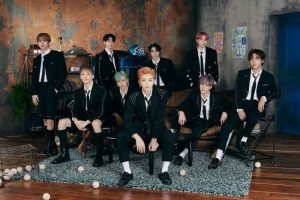 Twitter: @NCTsmtown
Twitter (Japan): @NCT_OFFICIAL_JP
Official Website: nct.smtown
Official Website (Japan): nct-jp.net
Vyrl: R0D9PQ
Facebook: NCT.smtown
Instagram: @nct
Youtube: NCT
V Live: NCT
TikTok: @official_nct
Latest Korean Comeback: