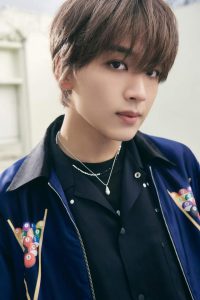 Haechan is a singer, actor, and member of a South Korean boys group named NCT U.  NCT U doesn't have set members Shotaro, YangYang, Jaemin, Haechan, Jeno, Xiaojun, Mark, Jungwoo, and Doyoung  therefore the group's lineup varies based on which members the best suit each comeback, OST, or dance stage. They originally debuted on  April 9th, 2016. They are currently working under SM Entertainment.
His stage name is Haechan. His Birth Name is  Lee Dong Hyuck (이동혁). His birthday is on June 6, 2000. His age is around 22 years old as of 2022. He is Korean By Nationality. His Zodiac sign is Gemini.
His position in the group is Dancer and Vocalist.
Check out and follow Haechan's Social Media accounts:
Twitter: N/A
Instagram: @haechanahceah
Facebook: N/A
YouTube: N/A
Early Life:
He was born in Seoul, S. Korea.
He lived in Jeju when he was 7-12 years old.
He has done his education at Seoul School of Performing Arts.
Not much is known about his early life.
Physical Appearance:
He is young, smart, and handsome. He is popular among youths. His looks make him look younger than his actual age. He has brown eyes and light brown hair.
His height is around 174 cm (5'8.5″) and his weight is around 58 kg (128 lbs). His Blood group is "AB".
Family, Religion & Relationships:
He has a younger sister and two younger brothers.
He practises Christianity.
Not much is known about his family and his personal relationship.
Favorite:
His favourite academic topic is music, whereas his least favourite is science.
His favorite colors are red and black.
Facts:
He is having 4.6M+followers on Instagram.
He respects Baekhyun.
270 mm shoe size
Enjoys NCTzens, good cuisine, (NCT 2018 Spring Fan Party) Mark Lee
Dislikes: (NCT 2018 Spring Fan Party)
Would like to trade bodies with Johnny because of his height.
Haechan, who was practising for forthcoming performances when he shattered a shinbone on his right leg, was taken to the hospital and will be off the schedule until he heals. (Retrieved on December 19, 2018) Smtown
Update: Haechan and Johnny share a room in the new dorm. (Ground floor) On December 2, 2019, he was revealed to be a member of NCT U for the STATION X special release.
NCT 127, NCT Dream, and NCT U
Haechan's ideal type is someone who can sing well. someone with a voice that is simple to understand. He likes his hair short.
He longs to pursue a career as a singer-songwriter.
According to Mark, Haechan was able to hold the Ah in Limitless for a considerable amount of time when saying it in his sleep.
Due to his weak colour vision, Haechan has trouble differentiating between hues. (As said by Haechan at a fansign)
Haechan engages in extensive skinship.(NCT Night Night)
Haechan is the only team member who is most likely to pick up his phone, according to (NCT Night Night).
He enjoys playing Overwatch alongside the other team members. Junkrat and Lucio are his two central figures.
The song by SHINee called "Replay" (Apple NCT's Playlist) inspired him to pursue a career as an artist.
Nicknames: Dongsookie, Donkey (Donghyuck + Monkey)
His mother pushed him to try out for SM.
Haechan became a member of SM via the weekly audition.
His audition song was Huh Gak's "Hello."
He is also known as "Full Sun" since Hae (해) and Chan (찬) both mean "Sun" and "full," respectively.
Lee Sooman selected his stage name.
Specialty: Football and dancing
His interests include singing, listening to music, and playing the piano.
He enjoys Samgyeopsal (Pork Belly), the group's mood setter.
He is regarded by fellow members as having the sweetest personality.
He employs a lot of aegyo.
He is the one who cleans the most in dorm.
Check out and follow NCT U's official accounts: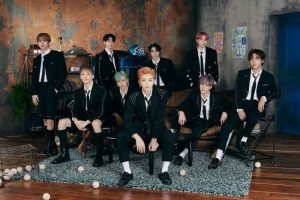 Twitter: @NCTsmtown
Twitter (Japan): @NCT_OFFICIAL_JP
Official Website: nct.smtown
Official Website (Japan): nct-jp.net
Vyrl: R0D9PQ
Facebook: NCT.smtown
Instagram: @nct
Youtube: NCT
V Live: NCT
TikTok: @official_nct
Latest Korean Comeback: