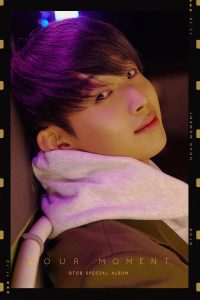 Hyunsik (현식) is a member of a South Korean boy group named BTOB (비투비). Group consists of 6 members: Eunkwang, Minhyuk, Changsub, Hyunsik, Peniel and Sungjae. They debuted on March 21, 2012. The group is under CUBE Entertainment.
His Stage name is Hyunsik (현식). His birth name is Im Hyun Sik (임현식). He was born on March 7, 1992. His age is around 28 years old as of 2021. He is South Korean by Nationality. His Zodiac sign is Pisces.
He is the Main Dancer, Lead Vocalist of the group.
Check out and follow Hyunsik's Social Media accounts:
Sub-Unit: BtoB Blue
Instagram: @imhyunsik
Twitter: @BTOB_IMHYUNSIK
Early Life:
He was born in Seoul, South Korea.
He has studied abroad in Shanghai for 2 years.
He went to the same high school and is friends with EXO's D.O.
Not much is known about his early life.
Physical Appearance:
He is young, smart, and handsome. He is popular among youths. His looks make him look younger than his actual age. He has black eyes and black hair.
His height is around 5'10" (177 cm) and his weight is around 66 kg (145 lbs). His Blood group is A.
Family, Religion & Girlfriends:
He has an older brother, named Yoonsik.
His father is a singer Im Jihoon.
Not much is known about his family and relationships.
Facts:
He has 920+ followers on Instagram.
He

speaks Korean and English.
His hobbies are singing, writing, and composing music.
He has 5 tattoos.
He has a stars/moon design on his neck, a triangle (friendship tattoo) on his arm, an "M" for Melody on his arm, a peeled banana on his arm, and a fish (Pisces) design with the numbers 3 and 7 (his birthday) on his arm.
He can play the piano.
He is good at cooking stir-fried tuna with kimchi.
He is really active in composing songs.
Hyunsik, Sungjae, Minhyuk, Changsub acted in the drama "Monstar" with Highlight's Junhyung.
He and Eunkwang were in the "Law of the Jungle" in Mexico.
He and EXID's Hani are really close friends. 
He is good at playing guitar.
He released his first solo album "Rendezvous" on October 14, 2019.
He enlisted on May 11, 2020.
Favorites:
His favorite color is red.
His favorite season is winter.
Check out and follow the BTOB'S official accounts: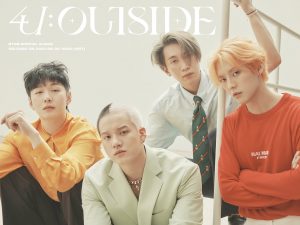 Official Website (Japan): btobofficial.jp
Twitter: @officialbtob
Twitter (Japan): @BTOBOFFICIAL_JP / @BTOB_JPN
Instagram: @cube_official_btob
Facebook: BTOBofficial
Youtube: officialbtob
Fan Cafe: cube-btob
Youtube: officialbtob
V Live: BTOB channel
TikTok: @official_btob
BTOB Fandom Name: Melody
BTOB Official Fan Color: Slow Blue
Checkout Latest Comeback: