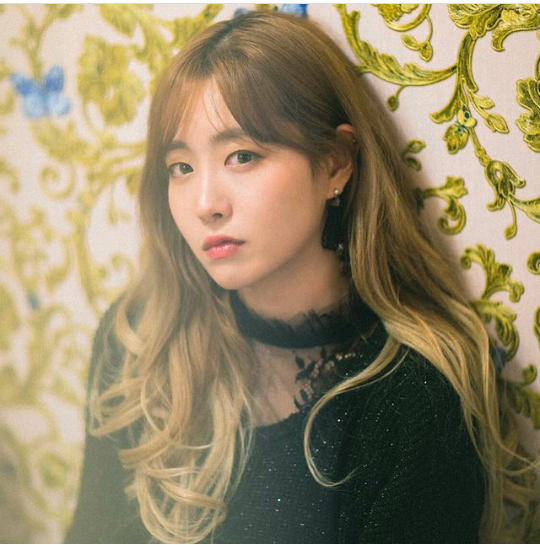 Yunicorn19 (유니콘19)is a member of a South Korean Pop girl group named Tier 4 (티어 4). Group consists of 4 members: HAchubby, Yunicorn19, Jinnytty, and Yuggie_TV. These Four are Twitch streamers. It is an Independent group. They released their first single titled "Bang Bang" on 23 August 2020.
Her stage name is Yunicorn19 (유니콘19). Her Birth Name is Yuni (유니). She was born on 8 October 1991. Her age is 30 years old as of 2021. She is Korean By Nationality. Her Zodiac sign is Aries.
She is the Vocalist and Visual of the Group.
Check out and follow Yunicorn19's Social Media accounts:
Instagram:  yunicorn19
Twitter: N/A
YouTube:  yunicorn19
Facebook: N/A
Twitch: yunicorn19
Discord: yunicorn19
Early Life:
She was born in Seoul, South Korea.
Not much is known about her early life.
Physical Appearance:
She is Young, beautiful, and hot. She has a slender figure. She is hugely popular among youth. She looks like a doll. She has Slim Build. Her looks make her look younger than her actual age. She has black eyes and brown hair. She has beautiful eyes that look very appealing and long silky hair.
Her height is around 5'9" (180 cm) and her weight is around 47 kg (105 lbs).
Family, Religion & Boyfriends:
Not much is known about her family and her personal relationship.
Facts:
She

has 20.1k+ followers on Instagram.
She is a Twitch Streamer and Freelance model.
She is Twitch since 2011 before that she streamed on various platforms
She loves to do Sea diving and explore underwater nature.
She endorses the Brand Unreal Science.
She focuses on streaming IRL content.
She is good at playing video games like Heroes of the Storm, Starcraft, PUBG, and Dead by Daylight.
She has a dog named Corn.
She is learning English but she finds it very difficult so she depends on the translator.
Her dog has an Instagram account @yuni.corn.dog.
She likes to take Mirror selfies.
She likes to do nail art.
She

is humble and cute.
She likes to eat different cuisines and is very foodiee.
She

is optimistic, cheerful, and kind.
She likes to travel to different countries and different places.
She likes to walk on the beach sides.
Check out and follow Tier 4's official accounts:
Instagram: N/A
Twitter: N/A
YouTube: N/A
Facebook: N/A