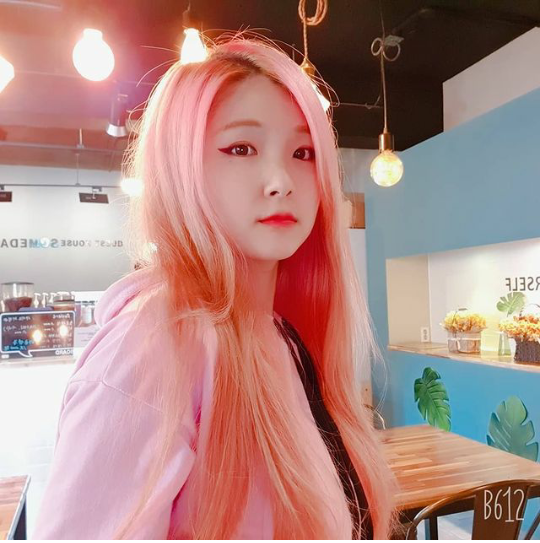 HAchubby is a member of a South Korean pop girl group named Tier 4 (티어 4). Group consists of 4 members: HAchubby, Yunicorn19, Jinnytty, and Yuggie_TV. These four are Twitch Streamers. It is an Independent group. They released their first single titled "Bang Bang" on 23 August 2020.
Her stage name is HAchubby (하츄비). Her Birth Name is not known. She was born on 30 November 1989. Her age is 32 years old as of 2021. She is Korean By Nationality. Her Zodiac sign is Sagittarius.
She is the Vocalist and Dancer of the group.
Check out and follow HAchubby's Social Media accounts:
Instagram: hachubbytv
Twitter: hachubbytv
YouTube: HAchubby TV
Facebook: N/A
SoundCloud: hachubby
TikTok: hachubby_tv
YouTube dedicated to music: HAchubby Music
Twitch VODs: HAchubby VODs
Twitch: hachubby
Discord: hachubby
Early Life:
She was born in Seoul, South Korea.
Not much is known about her early life.
Physical Appearance:
She is Young, beautiful, and hot. She has a slender figure. She is hugely popular among youth. She looks like a doll. She has Slim Build. Her looks make her look younger than her actual age. She has black eyes and brown hair. She has beautiful eyes that look very appealing and long silky hair.
Her height is around 5'8" (173 cm) and her weight is around 49 kg (115 lbs).
Family, Religion & Boyfriends:
Not much is known about her family and her personal relationship.
Facts:
She

has 82.6k+ followers on Instagram.
She

speaks Korean and English.
She has a cat named Chompy.
She studied English.

She

is good at playing Guitar and Piano.
She has 3D motion sickness so she doesn't like to play video games.
She doesn't want to share her real name but she said that her name starts with "HA".
She likes cooking.
In short, people can call her Hachu.
She has a good relationship with other Twitch streamers.
Her fan email is [email protected].
She composed and wrote the lyrics for their debut song "Bang Bang".
She likes to paint.
She is a Twitch Streamer.
She is a YouTuber also.
She had several youtube channels.

She

likes to play Cosplay anime characters.
She has her own Clothing Mart.
She

is humble and cute.
She is friends with Nimniyeon.
Check out and follow Tier 4's official accounts:
Instagram: N/A
Twitter: N/A
YouTube: N/A
Facebook: N/A