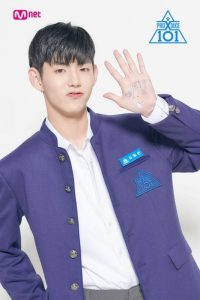 Dongbin is a member of a South Korean boys group named OCJ Newbies. The group consists of 14 members: Hyunsik, Noah, C.I, Zodu, Ricky, Austin, Beomsu, Dongbin, Leo, Gyumin, and Dabin. There are 3 unconfirmed members: Jaeeok, Taoyuan, and Chibin. They're likely to debut in China and South Korea, but the debut date is currently unknown. They are currently working under the Chinese agency One Cool Jasco.
His stage name is Dongbin. His Birth Name is Kim Dongbin (김동빈). His birthday is on March 19, 2001. His age is around 21 years old as of 2022. He is Korean By Nationality. His Zodiac sign is Pisces.
His position in the group is not known.
Check out and follow Dongbin's Social Media accounts:
Twitter: N/A
Instagram: @ornbhin
YouTube: N/A
Facebook: N/A
Early Life:
He was born in Gangseo-gu, Seoul, South Korea.
He has done his education at Burim Elementary School, Shinil Middle School, and withdrew from Samgaksan High School.
In August 2018, he earned his GED, after he dropped out of high school.
Not much is known about his early life.
Physical Appearance:
He is young, smart, and handsome. He is popular among youths. His looks make him look younger than his actual age. He has brown eyes and light brown hair.
His height is around 184 cm (6'0″) and his weight is around 64 kg (141 lbs). His Blood group is "B".
Family, Religion & Relationships:
His father owns a convenience store.
Not much is known about his family and his personal relationship.
Facts:
He is having 44k+ followers on Instagram.
His Instagram account is private.
In the survival show ProduceX101, he participated.
His first rank on PDX101 was B.
In Asia Super Young a Chinese survival show, he participated.
Writing lyrics and taking pictures are his hobbies.
Cooking and flexibility tests are his specialty.
He loves day trips and nights out with his close friends.
He was diagnosed with traumatic depression, on August 6th, 2017.
By Moon Jeong-wook's designer brand, he was selected as a collection model of NINETEEN EIGHTY, in

Seoul Fashion Week.

He always dedicates his creativity to his fans, who fuel his passion for making music.
Seventeen's Mingyu is his role model.
He is continuously putting effort to make his music more engaging.
He got eliminated in episode 8 ranking 58th while participating in Produce 101 s2.
He felt pressured and cried, on Produce 101 s2, because he was expecting to get an A, but during the examination, he had to stop the hand gesture minus the in-ear of the trainer because his performance was stopped midway through the misunderstanding.
He is also a former Kiwi media trainee.
Check out and follow the OCJ Newbies's official accounts: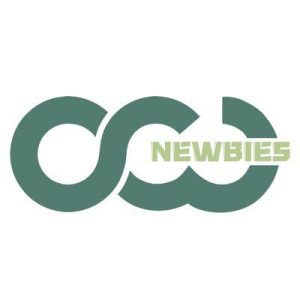 Instagram: ocjnewbies
Twitter: ocjnewbies
TikTok: ocjnewbies
YouTube: N/A
Facebook: N/A