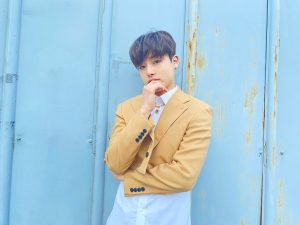 Zodu is a member of a South Korean boys group named OCJ Newbies. The group consists of 14 members: Hyunsik, Noah, C.I, Zodu, Ricky, Austin, Beomsu, Dongbin, Leo, Gyumin, and Dabin. There are 3 unconfirmed members: Jaeeok, Taoyuan, and Chibin. They're likely to debut in China and South Korea, but the debut date is currently unknown. They are currently working under the Chinese agency One Cool Jasco.
His stage name is Zodu. His Birth Name is Zo Doohyun (조두현). His birthday is on March 16, 2000. His age is around 22 years old as of 2022. He is Korean By Nationality. His Zodiac sign is Pisces.
His position in the group is not known.
Check out and follow Zodu's Social Media accounts:
Twitter: N/A
Instagram: @00_zodu
YouTube: N/A
Facebook: N/A
Early Life:
He was born in Seoul, South Korea.
Not much is known about his early life.
Physical Appearance:
He is young, smart, and handsome. He is popular among youths. His looks make him look younger than his actual age. He has brown eyes and light brown hair.
His height is around 185 cm (6'1″) and his weight is around 63 kg (140 lbs). His Blood group is "AB".
Family, Religion & Relationships:
He might have been born to an older couple and/or have a big age gap between him and his siblings. His TMI is that he is the youngest out of 3 siblings and a late-born child.
Not much is known about his family and his personal relationship.
Facts:
He is having 18k+ followers on Instagram.
His Instagram account is private.
Rock worms scare him the most.
 He originally did not pass the audition round but was brought back by JYP.
He was saved by PSY, during the JYP round when he was nominated for elimination.
He performed "Shock" by Beast with Amaru and Donghyeon, during the PSY round.
Modern Dance, Singing, Cooking, and Nanta are her Specialty.
By sleeping he relieves stress.
A courageous man from the countryside that he describes himself.
"Character of Growth Zo Doohyun" is a search/associated word he wants to have.
Since he had to give up his dream of being a dancer to realize his dream of being a K-pop idol, His nickname during the casting round is "불사조두현" meaning Phoenix Doohyun.
For JYPLoudTeam,  he was the 2nd member.
During the live show rounds, he was the 4th member eliminated.
To him, Loud feels like stairs, meaning like a stepping stone. A change that happened to him during Loud is gaining more confidence in himself.
After dancing for only 4-5 years rather than since childhood. it was revealed that he got accepted into K-ARTS.
Under the School of Dance, he is a Korean National University of Arts (K-ARTS) student.
두두/Dudu is his nickname on his self-written profile.
His performance during the casting round was "Candy" by EXO's Baekhyun.
To go on a vacation and stay at a hotel in front of the sea is the thing he wants to do the most these days if he has time.
Since the names Doohyun, Dongyeon & Donghyeon are confusing, he is sometimes called Zodu by fans.
Malatang/spicy hot pot is his soul/favorite food.
Turning on the aircon is the first thing he does after waking up.
Check out and follow the OCJ Newbies's official accounts: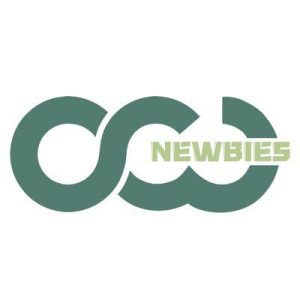 Instagram: ocjnewbies
Twitter: ocjnewbies
TikTok: ocjnewbies
YouTube: N/A
Facebook: N/A