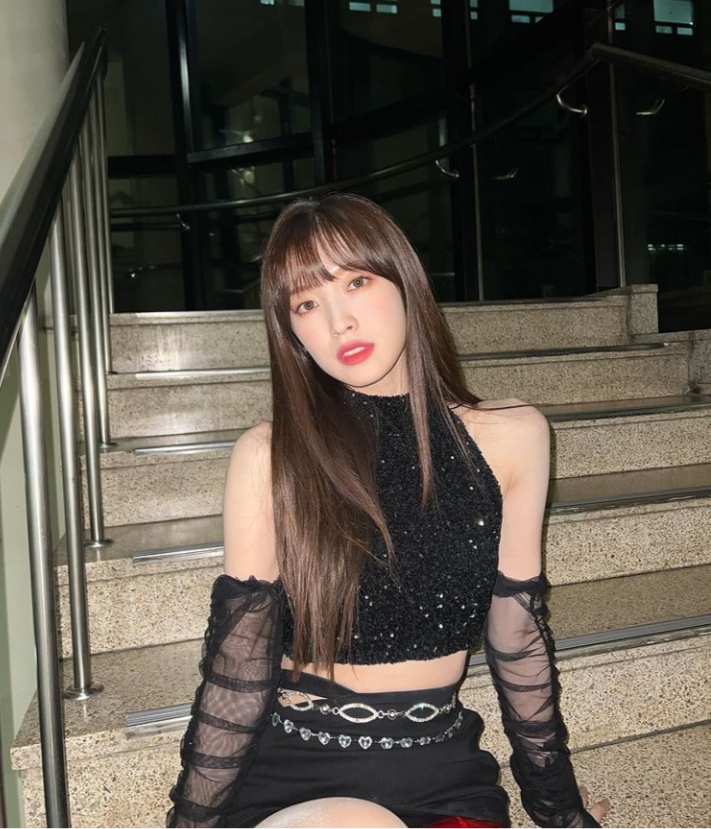 Arin (아린) is a member of the South Korean Collaborative group named Maknaes. They performed "I Don't Know" by APINK on 18 December 2020 at the KBS Song Festival. The group includes 4 members from different groups:  Arin (OH MY GIRL), Shuhua ((G)I-DLE), Yuna (ITZY), and Wonyoung (IZ*ONE).
Her stage name is Arin (아린). Her Birth Name is Choi Ye Won (최예원). She was born on 18 June 1999. Her age is 23 years old as of 2022. She is Korean By Nationality. Her Zodiac sign is Gemini. Her Shoe size is 240mm.
Check out and follow Arin's Social Media accounts:
Instagram: @ye._.vely618
Twitter: N/A
YouTube: N/A
Facebook: N/A
Early Life:
She was born in Busan, South Korea. She started her schooling at Dongduk Middle School and graduated from the Seoul School of Performing Arts.
Not much is known about her early life.
Physical Appearance:
She is Young, beautiful, and hot. She has a slender figure. She is hugely popular among youth. She looks like a doll. She has Slim Build. Her looks make her look younger than her actual age. She has black eyes and brown hair. She has beautiful eyes that look very appealing and long silky hair.
Her height is around 5'5" (165 cm) and her weight is around 48 kg (106 lbs). Her Blood type is "O".
Family, Religion & Boyfriends:
She has parents and a younger brother named Seokjun in the family.
Not much is known about her personal relationship.
Facts:
She

has 1.4m+ followers on Instagram.
She was a trainee at WM since 2013.
She likes pink color.
She likes to go on shopping or eat in restaurants in his free days.
She can't deny eating rice and chicken.
She wants to visit Saipan.
She owns a dog.
She likes the Autumn and Spring season.
She can mimic Mimi.
She is the oldest in Maknaes group.
Her body is very sensitive to cold.
Her spirit animal is Rabbit.
She is a member of the South Korean girl group OH MY GIRL.
She is the Lead Dancer, Maknae, and Sub-Vocalist of the group.
She has a Shy personality.
Her debut in OH MY GIRL is the turning point in her life.
She wants to talk about "boy stuff" with her dad if she wakes up as a male.
She is the tallest member in OH MY GIRL.
She often spaces out.
She also endorses the product of the brand Chanel.
She likes to watch movies while eating caramel popcorn and coordinating outfits.
Her kind smile is her strength.
She wants her representative animal to be a rabbit.
She endorses several cosmetic brands.
She is a big fan of Taeyeon and Suzy.
She is called "Princess Arin" because of her extreme kindness and grace.
She is an MC at Music Bank with TXT's Soobin.
She is close with Dayoung from WJSN and Yoojung from Weki Meki.
She was in the same class with GUGUDAN's Mina, NCT's Mark, & GIRLKIND's Xeheun.
Her Ideal type is "Someone who works hard at what he does. Among celebrities, she likes actor Kang DongWon".
Check out and follow Maknaes's official accounts: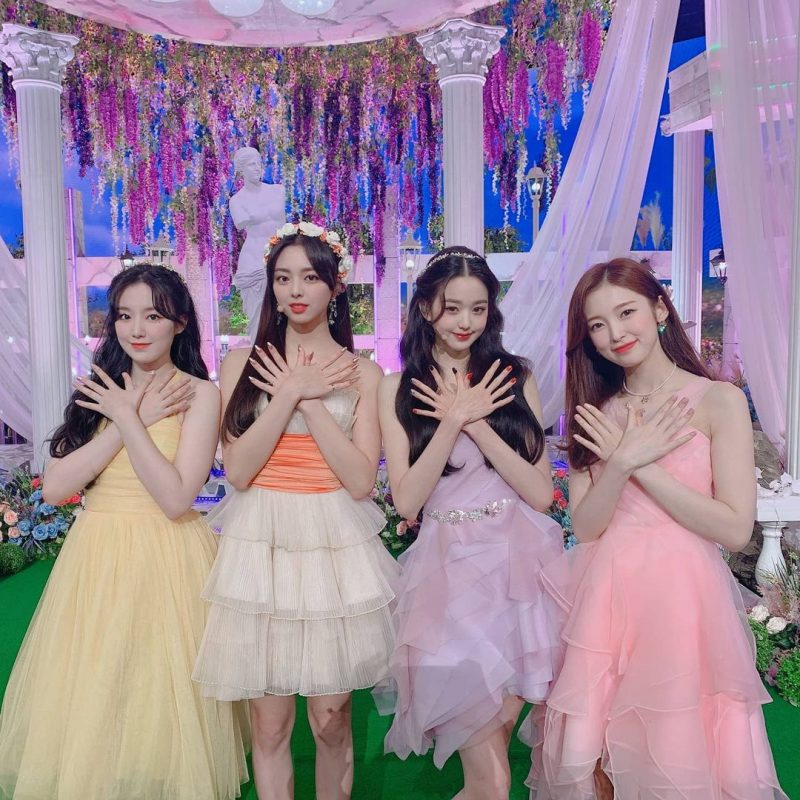 Instagram: N/A
Twitter: N/A
YouTube: N/A
Facebook: N/A
Checkout Latest Comeback Music Video: