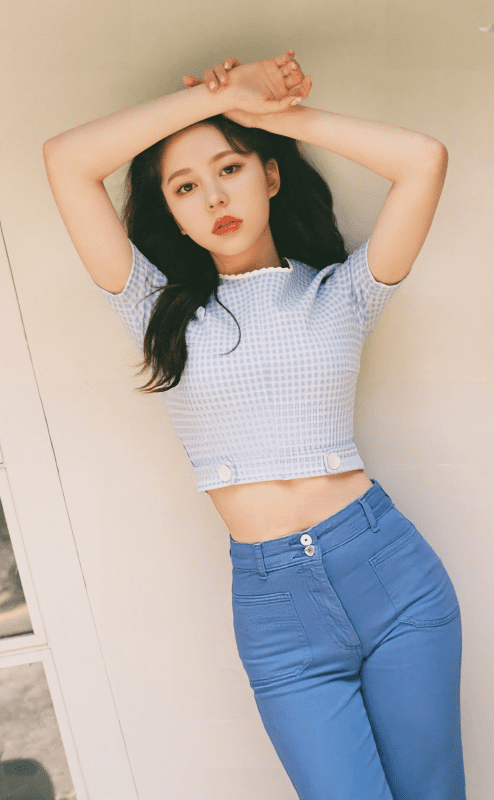 Jeong Hyerin (정혜린/チョン・ヘリン) is a member of the upcoming South Korean girl group named tripleS (트리플에스/トリプルS). The group will be formed of 24 members. They are releasing members for now. They have 3 members: Yoon Seoyeon, Lee Jiwoo, and Jeong Hyerin. The members of the group will perform in units, groups, solo, etc. according to fans' request. The group will combine the worlds of NFT and Kpop. They will introduce a new dimension with new concepts every season. The fans will also get the chance to participate and communicate with the content of the group. They set to be debut in 2023. They are under MODHAUS.
Her stage name is Hyerin. Her Birth Name is Jeong Hyerin (정혜린/チョン・ヘリン). She was born on 12 April 2007. Her age is 15 years old as of 2022. She is Korean By Nationality. Her Zodiac sign is Aries.
Her position in the group is yet to be announced.
Check out and follow Hyerin's Social Media accounts:
Instagram: N/A
Twitter: N/A
YouTube: N/A
Facebook: N/A
Early Life:
She was born in Daegu, South Korea.
Not much is known about her early life.
Physical Appearance:
She is Young, beautiful, and hot. She has a slender figure. She is hugely popular among youth. She looks like a doll. She has Slim Build. Her looks make her look younger than her actual age. She has black eyes and brown hair. She has beautiful eyes that look very appealing and long silky hair.
Her height is around 5'4" (168 cm) and her weight is around 47 kg (102 lbs). Her Blood Type is "B".
Family, Religion & Boyfriends:
Not much is known about her family and her personal relationship.
Facts:
She was a trainee at P NATION for three years.
She loves dancing.
She learned to dance in fourth grade through a K-pop dance class.
She started dreaming to become an idol in 5th grade.
She has the nickname RiNe.
She likes the color purple.
She likes to listen to K-pop and western music.
She acted in a web drama "비트윈어스".
She doesn't like to eat seafood.
She attended STAGE 631 Academy and Iruri Studio.
She catches food with her mouth.
She prefers horror movies over romance and comedy movies.
She likes to eat tteokbokki, ramyeon, buldak, cheese balls, ramen, and bread.
She works as an actor and model under Kids Planet.
She starts her day by waking up, getting ready, and doing lessons.
She likes to listen to music in her free time.
She appeared in a MIRAE N ad.
She is a friend with CLASS:y's Riwon.
She likes the character Kuromi.
Check out and follow the tripleS's official accounts:
Instagram: @triplescosmos
Twitter: @triplescosmos
YouTube: @tripleS official
Facebook: N/A
Official Website: triplescosmos.com
Discord: @triplescosmos
Checkout Latest Comeback Music Video: