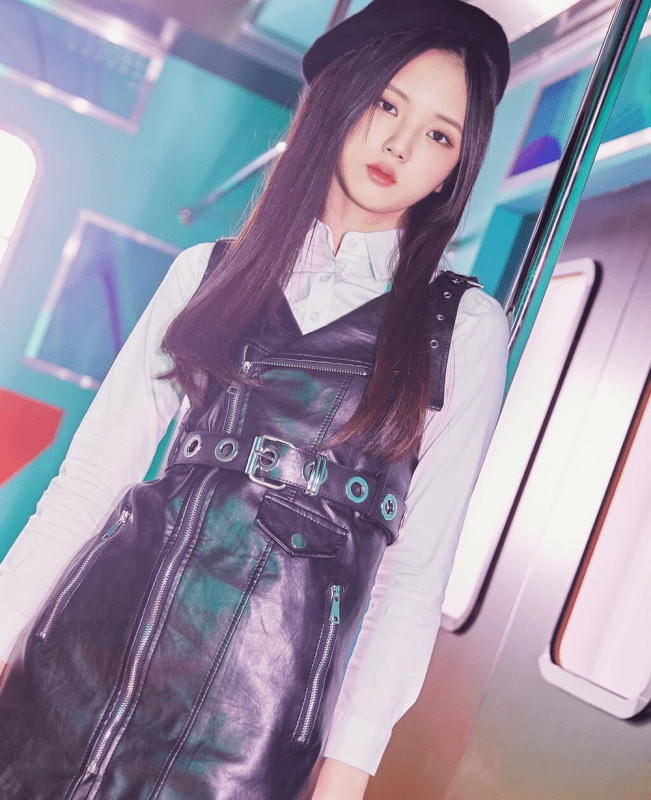 Lee Jiwoo (이지우/リ・ジウ) is a member of the upcoming South Korean girl group named tripleS (트리플에스/トリプルS). The group will be formed of 24 members. They are releasing members for now. They have 3 members: Yoon Seoyeon, Lee Jiwoo, and Jeong Hyerin. The members of the group will perform in units, groups, solo, etc. according to fans' request. The group will combine the worlds of NFT and Kpop. They will introduce a new dimension with new concepts every season. The fans will also get the chance to participate and communicate with the content of the group. They set to be debut in 2023. They are under MODHAUS.
Her stage name is Jiwoo. Her Birth Name is Lee Jiwoo (이지우/リ・ジウ). She was born on 24 October 2005. Her age is 17 years old as of 2022. She is Korean By Nationality. Her Zodiac sign is Scorpio. Her Chinese Zodiac sign is Rooster. Her MBTI Type is ENFP.
Her position in the group is yet to be announced.
Check out and follow Lee Jiwoo's Social Media accounts:
Instagram: @_j.i.w.o.o_
Twitter: N/A
YouTube: N/A
Facebook: N/A
Early Life:
She was born in Seoul, South Korea. She went to Apgujeong High School.
Not much is known about her early life.
Physical Appearance:
She is Young, beautiful, and hot. She has a slender figure. She is hugely popular among youth. She looks like a doll. She has Slim Build. Her looks make her look younger than her actual age. She has black eyes and brown hair. She has beautiful eyes that look very appealing and long silky hair.
Her height is around 5'7" (172 cm) and her weight is around 48 kg (105 lbs). Her Blood Type is "O".
Family, Religion & Boyfriends:
Not much is known about her family and her personal relationship.
Facts:
She

has 10.4k+ followers on Instagram.
She was trained under  JYP Entertainment, SM Entertainment, YG Entertainment, and FNC Entertainment
She is good at baking.
She showed up as a model on a survival show "My Teenage Girl".
This causes her to participate as a contestant on the show.
She was eliminated in ep 11.
She is mainly a Vocalist.
She was the fourth youngest contestant in the 3rd grade.
She defined herself as #goofy, #laughing_machine, and #smile, in order to describe her funny and extroverted personality.
She got recognition due to her stunning visuals even before the show.
She likes to eat spicy hot pot, tteokbokki, Vietnamese spring roll, and shabu-shabu.
She has nicknames like Jyuu, baby Jiwoo, and Eraser.
She is a leftie.
She considers XIA and STAYC as her role model.
She loves acting.
She can play ice hockey.
She played ice hockey when she was younger and was on the Dreams Hockey Junior Team.
She was in the web drama I:LOVE:DM.
She likes the cartoon characters Crayon Shin-Chann and Gudetama.
Her motto in life is "You won't have regrets if you try your best."
Check out and follow tripleS's official accounts:
Instagram: @triplescosmos
Twitter: @triplescosmos
YouTube: @tripleS official
Facebook: N/A
Official Website: triplescosmos.com
Discord: @triplescosmos
Checkout Latest Comeback Music Video: