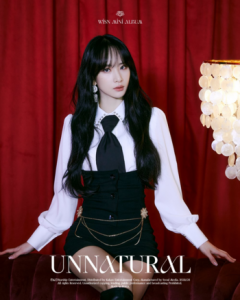 SeolA (Korean: 설아; Chinese: 雪娥) is a member of a South Korean girl group named WJSN THE BLACK (우주소녀 더블랙), the second subunit of WJSN. Group consists of 4 female members: SeolA, Exy, Bona, and Eunseo. They will debut on May 12, 2021, with the single album "My Attitude". The group is under Starship Entertainment.
Her stage name is SeolA (Korean: 설아; Chinese: 雪娥). Her Birth name is Kim Hyun-Jung (김현정). She was born on December 24, 1994. Her age is 27 years old as of 2021. She is Korean by Nationality. Her Zodiac sign is Cancer.
She is the Main Vocalist of the group.
Check out and follow SeolA'S Social Media accounts:
Instagram: @seola_s
Facebook: N/A
Youtube: N/A
Early Life:
She was born in Seoul, South Korea.
She was a trainee for 7 years.
Physical Appearance:
She is young, beautiful, and hot. She has a slender figure. She is hugely popular among youth. She looks like a doll. She has a Slim Build. Her looks make her look younger than her actual age. She has black eyes and black hair. She has beautiful eyes that look very appealing and stylish silky hairs.
Her height is around 165 cm (5 ft 5 in) and her weight is around 45 kg (99 lb). Her blood group is A.
Family, Religion & Boyfriends:
She has an older sister.
Not much known about her family and her personal Relationship.
Facts:
She has 500K+ followers on her Instagram.
She speaks Korean.
She is a really big fan of Blackpink and has a lot of their merch.
She is a young model.
She was originally part of a pre-debut team, VIVA GIRLS, with EXY, HELLOVENUS' Lime, Nine Muses' Kyungri, and Dalshabet's Woohee.
She is a fashionista.
She has hydrophobia.
She loves to eat jellies.
She is fond of clicking selfies.
She was in a "Just Dance" commercial along with TWICE's Nayeon and Jeongyeon.
She is a pet lover and has a pet dog and a cat.
Singing makes her the happiest.
Check out her Singing Video:
Dramas:
The Loner Who Became a Popular Kid (V Live, 2019)
Variety Shows:
King of Mask Singer (MBC, 2018) – guest
Music Video Appearances:
BOYFRIEND – "Janus" (2013)
Mad Clown – "Without You" (2014)
Junggigo – "Iljuil (247)" (2015)
Brother Su – "What's Wrong With U" (2018)
OSTs:
What's Wrong With Secretary Kim OST Part.1 ("Love Virus" with Kihyun) (2018)
Backstreet Rookie OST Part.6 ("See Saw" with Park Kyung) (2020)
Growing Season OST Part.1 ("At the End of the Day") (2021)
Check out WJSN THE BLACK group Social Media Accounts below: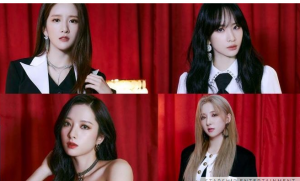 Website: @wjsn.php
Instagram: @wjsn_cosmic
Twitter:@WJSN_Cosmic
VLive: @vlive
YouTube: 우주소녀 WJSN 
Facebook: @officialcosmicgirls
Check out [MV] 우주소녀 (WJSN) – UNNATURAL :