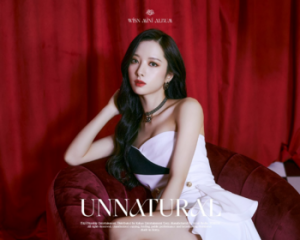 Bona (Korean: 보나; Chinese: 苞娜) is a member of a South Korean girl group named WJSN THE BLACK (우주소녀 더블랙), the second subunit of WJSN. Group consists of 4 female members: SeolA, Exy, Bona, and Eunseo. They will debut on May 12, 2021, with the single album "My Attitude". The group is under Starship Entertainment.
Her stage name is Bona (Korean: 보나; Chinese: 苞娜). Her Birth name is Kim Ji-Yeon (김지연). She was born on August 19, 1995. Her age is 26 years old as of 2021. She is Korean by Nationality. Her Zodiac sign is N/A.
She is the Singer, actress of the group.
Check out and follow Bona's Social Media accounts:
Facebook: N/A
Youtube: N/A
Early Life:
She was born in Gwangyeoksi, Daegu, South Korea.
She has been a trainee for 7 years (6 years at Cube, 1 year at Starship)
Physical Appearance:
She is young, beautiful, and hot. She has a slender figure. She is hugely popular among youth. She looks like a doll. She has a Slim Build. Her looks make her look younger than her actual age. She has black eyes and black hair. She has beautiful eyes that look very appealing and stylish silky hairs.
Her height is around 163 cm (5 ft 4 in) and her weight is around 45 kg (99 lb). Her blood group is A.
Family, Religion & Boyfriends:
She has an older brother.
Not much known about her family and her personal Relationship.
Facts:
She has 600K+ followers on her Instagram.
She speaks Korean.
She can play the piano.
She loves to visit different places.
She is friends with Blackpink's Jisoo.
Her favorite colors are pink, red, black, and white.
Her favorite seasons are spring and autumn.
She is a make-up enthusiastic.
She is good at playing Piano.
Her favorite words to hear from fans is "You're pretty"
She is a fashionista.
Her favorite drink and snack is wine and cheese & meat and soju.
She is fond of clicking selfies.
She was revealed as a member of WJSN on December 10, 2015.
She is a former Cube Entertainment and SM Entertainment trainee.
She endorses many brands.
She wants to go on the show "Secret Unnie" with Red Velvet's Irene.
Check out her modeling pics:
Television Dramas:
The Best Hit (KBS2, 2017)
Girls' Generation 1979 (KBS2, 2017)
Radio Romance (KBS2, 2018)
Your House Helper (KBS2, 2018)
Oh! Samkang Villa (KBS2, 2020)
Variety Shows:
Hello Counselor (KBS, 2017)
Law of the Jungle in the Northern Mariana Islands (SBS, 2018)
Music Video Appearances:
K.Will – "My Star" (2018)
Endorsements:
Skin 79 (2016)
KT Olleh (2016)
Naver Novel (2016)
The SAEM (with Yeonwoo) (2016–2017)
Check out WJSN THE BLACK group Social Media Accounts below: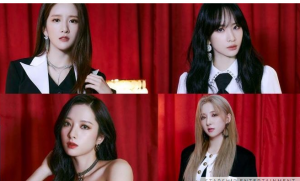 Website: @wjsn.php
Instagram: @wjsn_cosmic
Twitter:@WJSN_Cosmic
VLive: @vlive
YouTube: 우주소녀 WJSN 
Facebook: @officialcosmicgirls
Check out [MV] 우주소녀 (WJSN) – UNNATURAL :