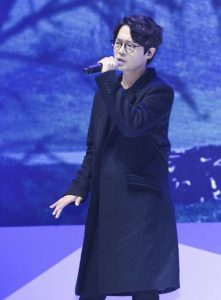 Lee Sang Gon (이상곤) is a member of a South Korean male band named Noel (노을). This group consists of 4 male members:  Kyun Sung, Sung Ho, Woo Seong & Sang Gon. The band debuted on December 16, 2002. The group is under C-JeS Entertainment,
His stage name is Lee Sang Gon (이상곤). His birth name is Moon Je Hyun (문제현). He was born on July 22, 1980. His age is 41 years old as of 2021. He is Korean by Nationality. His Zodiac sign is Cancer. His Chinese zodiac is N/A.
He is the Leader, Vocalist of the Group.
Check out and follow Lee Sang Gon's Social Media accounts :
Twitter: egoist722
Early Life :
He was born in South Korea.
He completed his education at Dong-Ah Institute of Media and Arts.
Physical Appearance:
He is young, smart, and handsome. He is popular among youths. His looks make him look younger than his actual age. He has black eyes and brown hair. 
His height is 174 cm (5'9″) and his weight is 60 kg (132 lbs). His blood group is AB.
Family, Religion & Girlfriends:
His girlfriend is an actress named Yeon Song Ha.
Not much known about her family and her personal Relationship.
Facts:
He is Christian.
He speaks English & Korean.
His hobbies are listening to music, games.
He often makes others laugh.
He is a fashionista.
He loves to hang out with friends.
He enjoys talking to people.
Check out Noel's Social Media Accounts below: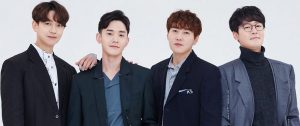 Official Site: Noel
Facebook: Noel
YouTube: Noel
V Live: Noel
Check out [Teaser] Lee Seung Chul(이승철)_우린(Prod. By 이찬혁 of AKMU) Teaser_Noel version :