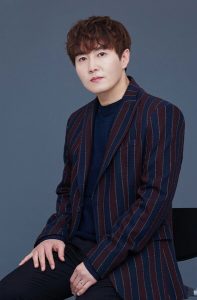 Jeon Woo Seong (전우성) is a member of a South Korean male band named Noel (노을). This group consists of 4 male members:  Kyun Sung, Sung Ho, Woo Seong & Sang Gon. The band debuted on December 16, 2002. The group is under C-JeS Entertainment,
His stage name is Jeon Woo Seong (전우성). His birth name is Jeon Woo Seong (전우성). He was born on March 03, 1980. His age is 41 years old as of 2021. He is Korean by Nationality. His Zodiac sign is Pisces. His Chinese zodiac is N/A.
He is the Vocalist of the Group.
Check out and follow Jeon Woo Seong's Social Media accounts :
Instagram: woofeelgram
Early Life :
He was born in South Korea.
Physical Appearance:
He is young, smart, and handsome. He is popular among youths. His looks make him look younger than his actual age. He has black eyes and brown hair. 
His height is 177 cm (5'10″) and his weight is 63 kg (139 lbs). His blood group is O.
Family, Religion & Girlfriends:
Not much known about her family and her personal Relationship.
Facts:
He has 4k+ followers on his Instagram.
He speaks English & Korean.
He is also a soloist.
He is fond of clicking selfies.
Check out his Practice Video :
Check out Noel's Social Media Accounts below: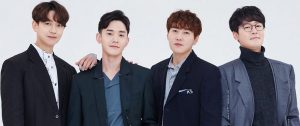 Official Site: Noel
Facebook: Noel
YouTube: Noel
V Live: Noel
Check out [Teaser] Lee Seung Chul(이승철)_우린(Prod. By 이찬혁 of AKMU) Teaser_Noel version :