Yechan (예찬) is a member of an upcoming South Korean project boy group named OMEGA X (오메가엑스). This group consists of 11 male members: Hangyeom, Jaehan, Hwichan, Sebin, Taedong, Xen, Jehyun, Kevin, Junghoon, Hyuk, and Yechan. The group will be going to debut in the first half of 2021. The group is under Spire Entertainment.
His stage name is Yechan (예찬). His birth name is Shin Ye Chan (신예찬). He was born on May 14th, 2001. His age is 19 years old as of 2021. He is Korean by Nationality. His Zodiac sign is Taurus. His Chinese zodiac is N/A.
 He is the Maknae of the Group.
Check out and follow Yechan's Social Media accounts :
Instagram: N/A
Early Life :
He was born in South Korea.
He completed his education at Kyunggi High School.
Physical Appearance:
He is young, smart, and handsome. He is popular among youths. His looks make him look younger than his actual age. He has black eyes and brown hair. 
His height is 183 cm (6'0″) and his weight is 68kg (149lbs). His blood group is A.
Family, Religion & Girlfriends:
Not much known about her family and her personal Relationship.
Facts:
He has 11k+ followers on his Instagram.
He speaks English & Korean.
His nickname is Classical Schooler.
He was a contestant on the survival show Under 19 & ranked 4th.
He loves being sarcastic.
He is a former member of the group 1THE9.
His hobbies are watching movies, playing guitar, and playing football.
He loves to socialize and befriend people.
His favorite food is pizza, fried chicken.
He was the fourth member of the group.
Check out his Debut Trailer:
Check out OMEGA X Social Media Accounts below: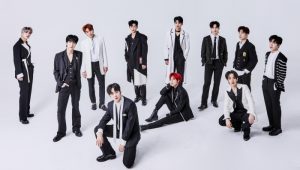 Company Twitter: SPIRE_ENT
Official Twitter: OmegaX_official
Members Twitter: OMEGA X
Japan Twitter: OmegaX_JAPAN
Instagram: OMEGA X
YouTube: OMEGA X
Fancafe: OMEGA X
Check out Debut Trailer: