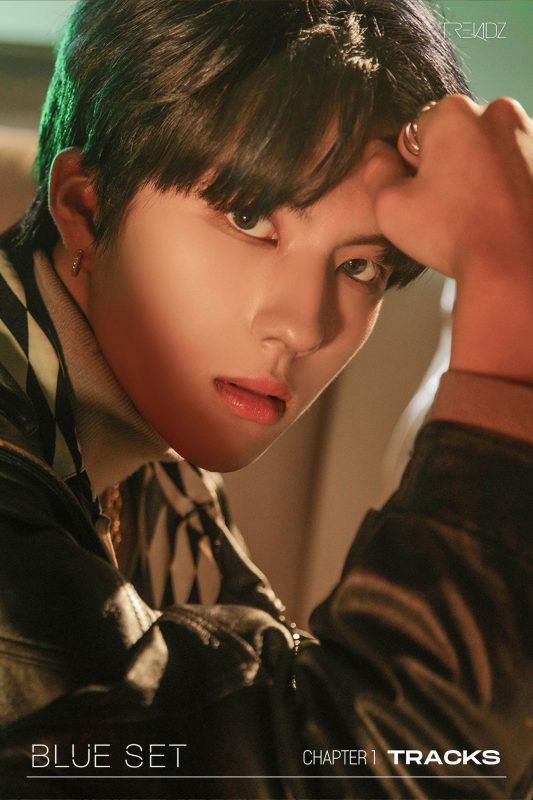 Hankook is a member of a South Korean boy group named TRENDZ (트렌드지) previously known as Inter Boys. Group consists of 7 members: Leon, ra. L, Eunil, Yoonwoo, Hankook, Yechan, and Havit. They debuted on 5 January 2022 with the mini-album "Blue Set Chapter 1". The group is under Interpark Music Plus.
His Stage name is Hankook (한국). His birth name is Cho Hankook (조한국). He was born on 3 April 2002. His age is around 20 years old as of 2022. He is Korean By Nationality. His Zodiac sign is Aries. His MBTI Type is ENFP.
He is the Leader of the group.
Check out and follow Hankook's Social Media accounts:
Instagram: N/A
Twitter: N/A
YouTube: N/A
Facebook: N/A
Early Life:
He was born in Seoul, South Korea.
Not much is known about his early life.
Physical Appearance:
He is young, smart, and handsome. He is popular among youths. His looks make him look younger than his actual age. He has black eyes and black hair.
His height is around 5'8" (178 cm) and his weight is around 68 kg (155 lbs).
Family, Religion & Girlfriends:
Not much is known about his family and relationships.
Facts:
He was revealed as the third member in October 2018.
His nickname is Cho Korea(조코리아).
He is very mature despite his age.
He is a fun-loving person.
He considers BTS's Jungkook his Idol.
He is very hardworking.
Check out and follow TRENDZ's official accounts:
Instagram: trendz_offcl
Twitter: trendz_offcl
YouTube: TRENDZ
Fancafe: TRENDZ
Tiktok: @trendz_offcl
Facebook: N/A
Checkout Latest Comeback: