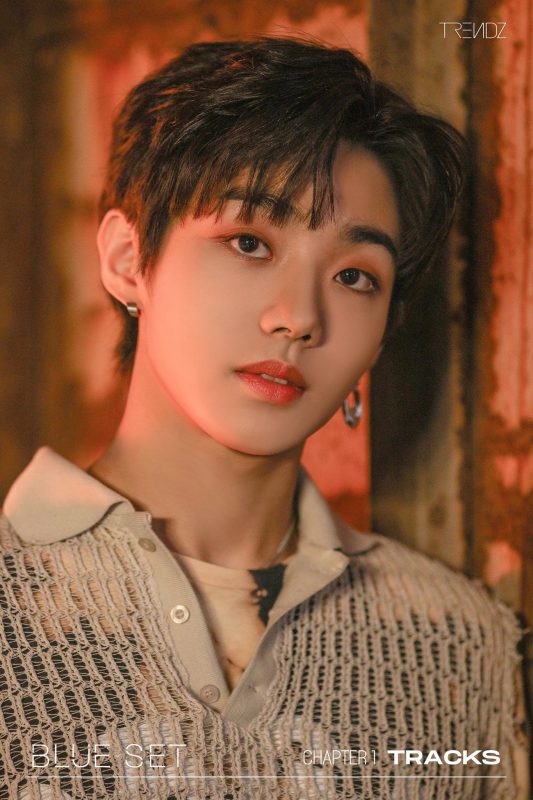 Havit is a member of a South Korean boy group named TRENDZ (트렌드지) previously known as Inter Boys. Group consists of 7 members: Leon, ra. L, Eunil, Yoonwoo, Hankook, Yechan, and Havit. They debuted on 5 January 2022 with the mini-album "Blue Set Chapter 1". The group is under Interpark Music Plus.
His Stage name is Havit (하빛). His birth name is Lee Havit (이하빛). He was born on 7 June 1999. His age is around 23 years old as of 2022. He is Korean By Nationality. His Zodiac sign is Gemini. His MBTI Type is INTJ.
His position is not known yet in the group.
Check out and follow Havit's Social Media accounts:
Instagram: N/A
Twitter: N/A
YouTube: N/A
Facebook: N/A
Early Life:
He was born in Seoul, South Korea.
Not much is known about his early life.
Physical Appearance:
He is young, smart, and handsome. He is popular among youths. His looks make him look younger than his actual age. He has black eyes and black hair.
His height is around 5'7" (177 cm) and his weight is around 67 kg (156 lbs).
Family, Religion & Girlfriends:
Not much is known about his family and relationships.
Facts:
He was revealed as the second member of the group in October 2018.
He is a shy person.
He wanted to become a ballad singer before he was approached to become an Idol singer.
He considers Park Hyo-shin, Baekhyun, and Sandeul as his Idols.
He likes to eat macarons they are small and have variety of flavours to choose from.
He is the eldest member of the group.
He has several nicknames like Light (빛이), Happy (하삐), Rabbit (토끼), Hamster (햄스터) and Eve (이브이).
He watched twice the movie "Let Me Eat Your Pancreas" in live action and animated version.
Check out and follow TRENDZ's official accounts:
Instagram: trendz_offcl
Twitter:  trendz_offcl
YouTube:  TRENDZ
Facebook: N/A
Fancafe: TRENDZ
Tiktok: @trendz_offcl
Checkout Latest Comeback: