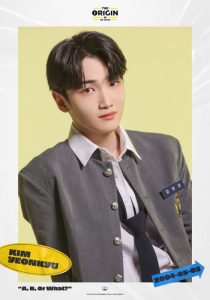 Yeonkyu is a member of a South Korean boy group named ATBO. ATBO(formerly known as ABØ) is the final 6 members of the survival show The Origin – A, B, Or What? under IST Entertainment. The group consists of Junseok, Junmin, Hyunjun, Rakwon, Seunghwan, and Yeonkyu. They are set to debut in the second half of 2022.
His Stage name is Yeonkyu (연규). His birth name is Kim Yeon Kyu (김연규). He was born on May 03, 2004. His age is around 18 years old as of 2022. He is South Korean By Nationality. His Zodiac sign is Taurus.
His position in the group is Maknae.
Check out and follow Yeonkyu's Social Media accounts:
Instagram: N/A
Twitter: N/A
YouTube: N/A
Facebook: N/A
Early Life:
He was born in South Korea.
Not much is known about his early life.
Physical Appearance:
He is young, smart, and handsome. He is popular among youths. He is young, only 19 years old. He has Dark brown eyes and black hair.
His height is around 5'10" (178 cm) and his weight is around 74 kg (162 lbs). His Blood group is "O".
Family, Religion & Girlfriends:
Not much is known about his family and relationships.
Facts:
He was chosen as a debut member by balancers so their points were not shown.
He trained for 10 months.
He was a former YG Entertainment trainee who was picked to compete in the treasure box.
He used to be a part of Daejeon Dance Vocal Academy.
He has the most attractive features his eyes and his smile.
Check out and follow the ATBO's official accounts: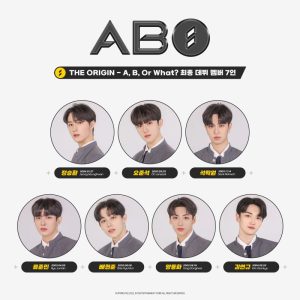 Instagram: N/A
Twitter: N/A
YouTube: N/A
Facebook: N/A