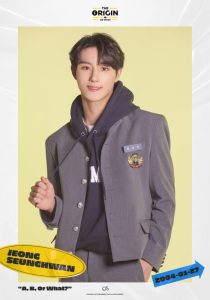 Seunghwan is a member of a South Korean boy group named ATBO. ATBO(formerly known as ABØ) is the final 6 members of the survival show The Origin – A, B, Or What? under IST Entertainment. The group consists of Junseok, Junmin, Hyunjun, Rakwon, Seunghwan, and Yeonkyu. They are set to debut in the second half of 2022.
His Stage name is Seunghwan (승환). His birth name is Jeong Seung Hwan (정승환). He was born on January 27, 2004. His age is around 18 years old as of 2022. He is South Korean By Nationality. His Zodiac sign is Aquarius.
His position in the group is not known.
Check out and follow Seunghwan's Social Media accounts:
Instagram: N/A
Twitter: N/A
YouTube: N/A
Facebook: N/A
Early Life:
He was born in Busan, South Korea.
Not much is known about his early life.
Physical Appearance:
He is young, smart, and handsome. He is popular among youths. He is young, only 18 years old. He has black eyes and black hair.
His height is around 6'2" (187 cm) and his weight is around 77 kg (169 lbs). His Blood group is "not known".
Family, Religion & Girlfriends:
He has two older sisters.
Not much is known about his family and relationships.
Facts:
He ranked 1st in the final episode with 1,760 points.
He also loves to travel.
He likes to hang out with friends.
He also loves dancing.
He is a selfie enthusiastic.
He claims he can hold a staring contest for over 10 minutes.
Check out and follow the ATBO's official accounts: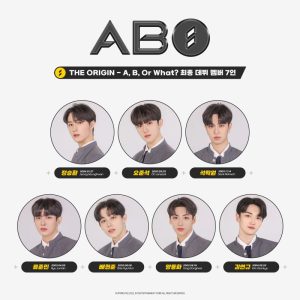 Instagram: N/A
Twitter: N/A
YouTube: N/A
Facebook: N/A