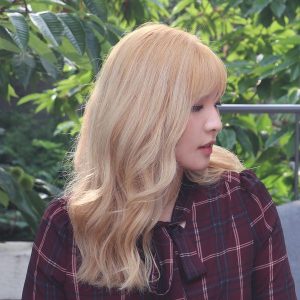 REDCHAIR (빨간의자) is a South Korean duo under Modern Boy Entertainment, consisting of Sookyoung and Kang Jueun. They debuted in 2012 with the single album 오프더레코드 길에서 음악을 만나다.
Her stage name is Sookyoung (수경). Her Birth Name is  Sookyoung (수경). Her date of birth is not known. She is KOREAN By Nationality. Her Zodiac sign is not known.
She is the Main Vocalist of the Group.
Check out and follow Sookyoung's Social Media accounts:
Instagram: red_sookyoung
Twitter: N/A
YouTube: N/A
Facebook: Soo Kyoung Redchair (빨간의자)
Early Life:
She was born in Seoul, South Korea.
She completed her education at Sunae High School (graduated in 2007), Seoul Institute of the Arts, Dong-ah Institute of Media and Arts (DIMA).
Not much is known about her early life.
Physical Appearance:
She is Young, beautiful, and hot. She has a slender figure. She is hugely popular among youth. She looks like a doll. She has Slim Build. Her looks make her look younger than her actual age. She has black eyes and brown hair. She has beautiful eyes that look very appealing and long silky hair.
Her height is around 5'8" (173 cm) and her weight is around 63 kg (139 lbs). Her blood group is not known.
Family, Religion & Boyfriends:
Not much is known about her family and her personal relationship.
Facts:
She

has 2767+ followers on Instagram.
She

loves to hang out with friends.
She

is makeup enthusiastic.
She

has a bright personality and smiles a lot.
She

enjoys talking to people.
She also plays the guitar.
 In 2010, she won an encouragement prize at the 22nd Yoo Jaeha Music Contest.
She was active as a soloist between 2011 and 2014.
Check out and follow the REDCHAIR's official accounts: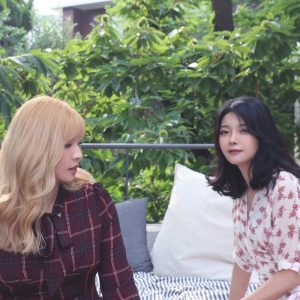 Instagram: redchair_official
Twitter: REDCHAIR_2011
Facebook: 빨간의자
Checkout Latest Comeback Music Video: