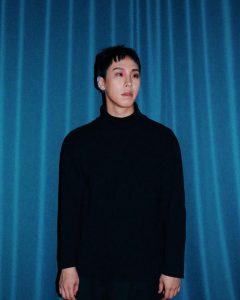 Hyunsik (현식) is a member of a South Korean duo named greener (그리너). Group consists of 2 members: Moon Hyunsik and Im Wooseok. They debuted on December 27, 2020 with the EP 분실물 2020. 
His Stage name is Hyunsik (현식). His birth name is Moon Hyunsik (문현식). He was born on December 2, 1996. His age is 25 years old as of 2021. He is South Korean by Nationality. His Zodiac sign is Sagittarius.
He is the Vocalist of the group.
Check out and follow Hyunsik's Social Media accounts:
Instagram: moonhyunsik_
Twitter: N/A
YouTube: N/A
Facebook: N/A
Early Life:
He was born in Gunpo, Gyeonggi-do, South Korea.
Not much known about his early life.
Physical Appearance:
He is young, smart, and handsome. He is popular among youths. His looks make him look younger than his actual age. He has black eyes and black hair.
His height is around 6'1" (186 cm) and his weight is around 74 kg (162 lbs). His Blood group is not known.
Family, Religion & Girlfriends:
Not much known about his family and relationships.
Facts:
He has 400+ followers on Instagram.
He

speaks Korean and English.
He's also in charge of lyrics.

He

is fashion enthusiastic.
He

loves being sarcastic.
He loves to hang out.
He

looks pretty when dancing.

He

often makes others laugh.

He

is talented and hardworking.

He

is a selfie lover.
Check out and follow the greener's official accounts: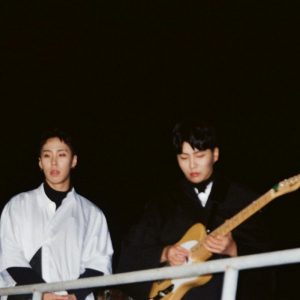 Instagram: greener.wav
SoundCloud: greener
Latest comeback: