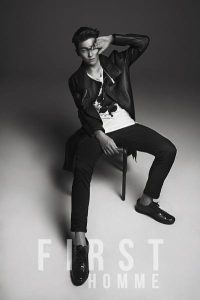 Hyungshik is a singer, actor, and member of a South Korean boys group named ZE:A. The group consists of 9 members: Lee Hoo, Kevin, Kwanghee, Siwan, Taeheon, Heechul, Minwoo, Hyungshik, and Dongjun. On January 7, 2010, Star Empire Entertainment released the band's debut album. Contracts between ZE:A members and Empire ended in January 2017. Some participants have switched businesses. Members' comments suggest that although the group is now working separately, it may come back together in the future. ZE:A did not formally break up.
His stage name is Hyungshik. His Birth Name is Park Hyung Sik (박형식). His birthday is on November 16, 1991. His age is around 30 years old as of 2022. He is Korean By Nationality. His Zodiac sign is Scorpio.
His position in the group is Main Vocalist, Lead Dancer, Face of the Group, Maknae.
Check out and follow Hyungshik's Social Media accounts:
Twitter: N/A
Instagram: @phs1116
Facebook: N/A
YouTube: N/A
Early Life:
He was born in Yongin, Gyeonggi Province, South Korea.
He has done his Education at Shingal Elementary School, Giheung Middle School, and Shingal High School.
He is studying Business Administration at Digital Seoul Culture Arts University.
Not much is known about his early life.
Physical Appearance:
He is young, smart, and handsome. He is popular among youths. His looks make him look younger than his actual age. He has brown eyes and light brown hair.
His height is around 183 cm (6'0″) and his weight is around 65 kg (143 lbs). His Blood group is "AB".
Family, Religion & Relationships:
He has one older brother.
Not much is known about his family and his personal relationship.
Facts:
He is having 10M+followers on Instagram.
He is a musical actor who has been in the musicals "Elisabeth," Bonnie & Clyde," the three Musketeers," "Gwanghwamun Love Song," and "Temptation of Wolves" (2018-2019).
At the 2013 MBC Entertainment Awards, he took home the Best Male Newcomer in a Variety Show Award for Real Men.
"I prefer someone that I can protect, and I find it appealing when they are enthusiastic about their career and go for what they want," says Park Hyung Sik of his ideal partner.
He spent 7 to 8 years studying the modern Korean martial art of Gumdo, which was adapted from Japanese Kendo.
ZE:A, a K-pop group, includes him despite his current affiliation with a different organization.
He was previously represented by Star Empire Entertainment and is present with United Artists Agency.
In 2012, he made his acting debut.
He played the lead in JTBC's Strong Woman Do Bong Soon for the first time.
"Baby Soldier," "Prince," and "Romantic Comedy King" are some of his nicknames.
He enjoys skiing, gaming, and fencing.
He participated in the inaugural season of "The Romantic & Idol," where he was partnered with Jihyun from 4Minute.
He is close friends with Ryeowook from Super Junior, Park Seo Joon, and V from BTS.
Park Hyung Sik Movies:
2019

Juror 8 (배심원들) | as Kwon Nam Woo


2017

Two Lights: Relúmĭno (두개의 빛: 릴루미노) | as In Soo
Park Hyung Sik Drama Series:
2018

Suits (슈츠) | Aired on KBS2 as Go Yeon Woo

2017

Strong Woman Do Bong Soon (힘쎈여자 도봉순) | Aired on JTBC / as Ahn Min Hyuk
Hwarang (화랑) | Aired on KBS2 / as Kim Ji Dwi / Sam Maek Jong / King Jinheung

2015

She Was Pretty (그녀는) | Aired on MBC / as Himself (cameo ep. 9)
High Society (상류사회) | Aired on SBS / as Yoo Chang Soo
What Happens to My Family? (가족끼리 왜 이래) | Aired on KBS2 / as Cha Dal Bong

2013

The Heirs (상속자들) | Aired on SBS / as Jo Myung Soo
Nine: 9 Times Time Travel (나인: 아홉 번의 시간여행) | Aired on tvN / as young Park Sun Woo

2012

My Husband Got a Family (넝쿨째 굴러온 당신) | Aired on KBS2 / as Idol group member (cameo ep. 39)

Dummy Mommy (바보엄마) | Aired on SBS / as Oh Soo Hyun

2010

Gloria (글로리아) | Aired on MBC / as Trainee (cameo ep. 18)
Prosecutor Princess (검사 프린세스) | Aired on SBS / as Club man (cameo ep. 2)
Park Hyung Sik Awards:
2019

Korean Association Of Film Critics Awards | Best New Actor ("Juror 8")

2018

KBS Drama Awards | Netizen Award ("Suits")


2017

The Seoul Awards | Best Popular Actor ("Strong Woman Do Bong Soon")

2015

SBS Drama Awards | New Star Award ("High Society")
SBS Drama Awards | Excellence Award, Actor in a Miniseries ("High Society")

2014

KBS Drama Awards | Best New Actor ("What Happens to My Family?")
KBS Drama Awards | Best Couple Award with Nam Ji Hyun ("What Happens to My Family?")
Check out and follow ZE:A's official accounts: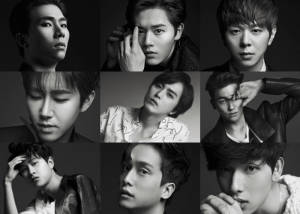 Twitter: @zea_9
Instagram: N/A
YouTube: N/A
TikTok: N/A