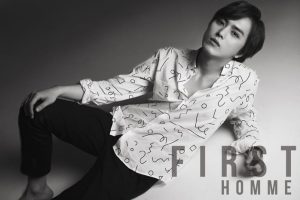 Heechul is a singer, actor, and member of a South Korean boys group named ZE:A. The group consists of 9 members: Lee Hoo, Kevin, Kwanghee, Siwan, Taeheon, Heechul, Minwoo, Hyungshik, and Dongjun. On January 7, 2010, Star Empire Entertainment released the band's debut album. Contracts between ZE:A members and Empire ended in January 2017. Some participants have switched businesses. Members' comments suggest that although the group is now working separately, it may come back together in the future. ZE:A did not formally break up.
His stage name is Heechul. His Birth Name is Jung Hee-chul (정희철). His birthday is on December 9, 1989. His age is around 34 years old as of 2022. He is Korean By Nationality. His Zodiac sign is Sagittarius.
His position in the group is Lead Rapper, Vocalist.
Check out and follow Heechul's Social Media accounts:
Twitter: @ZEA7777
Instagram: @heecheol1209
Facebook: N/A
YouTube: N/A
Early Life:
He was born in Jeju, South Korea.
He has done his Education at Korea National University of Arts.
Not much is known about his early life.
Physical Appearance:
He is young, smart, and handsome. He is popular among youths. His looks make him look younger than his actual age. He has brown eyes and light brown hair.
His height is around 178 cm (5'10") and his weight is around 54 kg (119 lbs). His Blood group is "B".
Family, Religion & Relationships:
He has two younger brothers: Heejun and Heemang.
Not much is known about his family and his personal relationship.
Facts:
He is having 37k+followers on Instagram.
He goes by the nickname "Mr. Grumpy."
He is a trumpet player. His interests include video games, squash, soccer, and movie viewing.
Along with bandmates Lee Hoo, Kwanghee, and Taeheon, he is a member of the ZE:A subgroup ZE:A 4U.
Along with bandmates Kevin and Dongjun, he is a member of ZA:A subgroup "ZE:A J."
In June 2017, he enlisted.
Heechul's ideal type is a gorgeous, upbeat female who dresses in white on a rainy day.
He is an animal lover.
Check out and follow ZE:A's official accounts: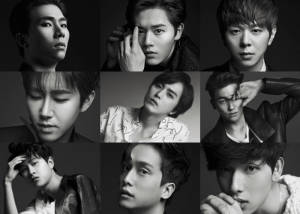 Twitter: @zea_9
Instagram: N/A
YouTube: N/A
TikTok: N/A