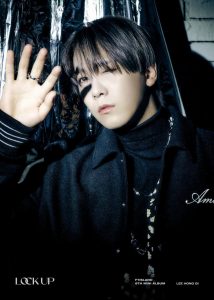 Hongki is a member of the group named F.T. Island (FT아일랜드) is a South Korean band that currently consists of 3 members: Hongki, Jaejin, and Minhwan. The band debuted on June 7, 2007, under FNC Entertainment.
His Stage name is Hongki (홍기). His birth name is  Lee Hong-gi (이홍기). He was born on March 2, 1990. His age is around 32 years old as of 2022. He is South Korean By Nationality. His Zodiac sign is Pisces.
He is the Main Vocalist, Visual, and Face of the Group.
Check out and follow Hongki's Social Media accounts:
Instagram: @skullhong12
Twitter: @skullhong
YouTube: N/A
Facebook: N/A
Early Life:
He was born in Gwangju, Gyeonggi, South Korea.
Not much is known about his early life.
Physical Appearance:
He is young, smart, and handsome. He is popular among youths. His looks make him look younger than his actual age. He has black eyes and black hair.
His height is around 174 cm (5'9″) and his weight is around 60 kg (132 lbs). His Blood group is "AB".
Family, Religion & Girlfriends:
He has a younger sister, named Jaeyoung.
Not much is known about his family and relationships.
Facts:
He has 2.1M+ followers on Instagram.
He can play the guitar, the piano, and the drums.
He loves to hang out with his friends.
His favourite foods are Samgyetang and Shabu-Shabu.
He can also play golf with his group members.
He was a child actor in 2002 ("Magic Kid Masuri").
He takes a lot of pictures.
He looks like a model.
He is a vocal trainer for "Produce48".
He is a pet lover, It seems like he has a cat.
He is currently part of the cast of the reality show "Night Goblin".
He is an optimistic and hard-working person.
He put a lot of effort into his Songs.
He also does live shows with his group members.
Check out and follow the FT Island official accounts: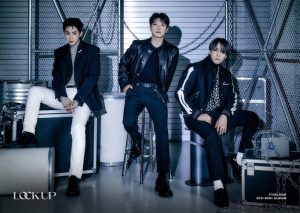 Instagram: @ftisland
Twitter: FT_FANCLUB
YouTube: ftisland
Facebook: FTISLAND
Checkout Latest Comeback: