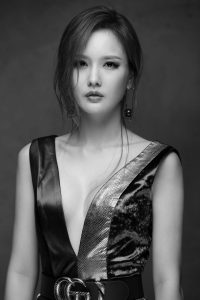 Bitna is a member of a South Korean girl group named Sunny Hill. Group consists of 4 members: Bitna, Kota, Eunjoo, and Geonhee. They debuted in 2007 with the single album Love Letter. They are currently under BOD Entertainment & MY Entertainment.
Her stage name is Bitna (빛나). Her birth name is Lee Seung Ah (이승아). She was born on March 29, 1987. Her age is around 35 years old as of 2022. She is Korean By Nationality. Her Zodiac sign is Aries.
Her position in the group is Leader, Vocalist, and Visual.
Check out and follow Bitna's Social Media accounts:
YouTube: N/A
Twitter: @goldbeera_hill
Instagram: @goldbeera
Facebook: N/A
Early Life:
She was born in South Korea.
She has done her education at the Kyungwon University.
Not much is known about her early life.
Physical Appearance:
She is Young, beautiful, and hot. She has a slender figure. She is hugely popular among youth. She looks like a doll. She has Slim Build. Her looks make her look younger than her actual age. She has black eyes and black hair. She has beautiful eyes that look very appealing and long silky hair.
Her height is around 163 cm (5'4″) and her weight is around 47 kg (104 lbs). Her blood group is "O".
Family, Religion & Boyfriends:
Not much is known about her family and her personal relationship.
Facts:
She has 8k+followers on Instagram.
She appeared in the "Mamma Mia" M/V by Narsha and the "Vista" M/V by FIESTAR.
Her preferred type is Jung Yonghwa from CNBLUE.
Rapping and impersonation are among her abilities.
She adopted Bitna as her stage name in 2019.
The South Korean R&B group 4MEN is a favourite of hers.
She joined Sunny Hill in the beginning, making her debut with them in 2007.
Check out and follow Sunny Hill's official accounts: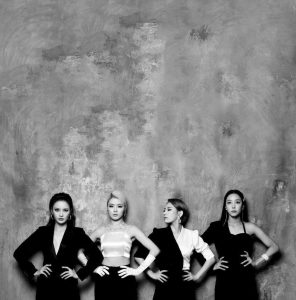 Fancafe: http://cafe.daum.net/Sunny-Hill
YouTube: loenSunnyHill
Instagram: @sunnyhill_new
Twitter: @SunnyHill_Offic
Facebook: sunnyhill.official
V Live: http://www.vlive.tv/channels/9F0C05
Latest Korean Comeback: