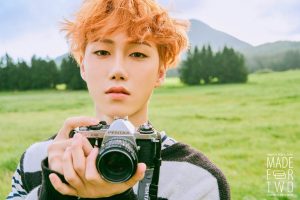 Baron is a member of a group named VAV / Very Awesome Voice (브이에이브이) consists of 7 members: St. Van, Baron, Ace, Ayno, Jacob, Lou, and Ziu. The band debuted on October 31st, 2015, under A Team Entertainment.
His Stage name is Baron (바론). His birth name is Choi Choong Hyup (최충협). He was born on April 19, 1992. His age is around 30 years old as of 2022. He is South Korean By Nationality. His Zodiac sign is Aries/Taurus-Cusp.
He is the Main Dancer, Lead Vocalist, and Visual of the group.
Check out and follow Baron's Social Media accounts:
Instagram: @baron.vav
Twitter: N/A
YouTube: N/A
Facebook: N/A
Early Life:
He was born in Osan, South Korea.
Not much is known about his early life.
Physical Appearance:
He is young, smart, and handsome. He is popular among youths. His looks make him look younger than his actual age. He has black eyes and black hair.
His height is around 178 cm (5'10") and his weight is around 60 kg (132 lbs). His Blood group is "A".
Family, Religion & Girlfriends:
He has an older sister.
Not much is known about his family and relationships.
Facts:
He has 311K+ followers on Instagram.
He loves to hang out with his friends.
He smiles a lot.
He has the habit of biting his lips.
He also takes a lot of selfies.
He doesn't like spicy food.
He can play the piano.
His favourite movie is "About Time".
 His favourite colours are white and blue.
He got his driver's license the day before he enlisted.
He became the first member to enlist on September 7th, 2020. On March 6, 2022, he was discharged.
His hobbies are: listening to music and exercising, snowboarding, biking, basketball, and working out.
Check out and follow the VAV Official's official accounts: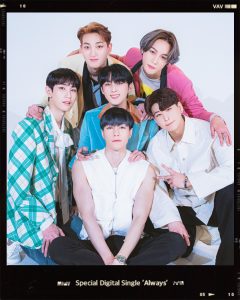 Twitter: @VAV_official / @twt_VAV
Instagram: @vav_official
Official website: ateament.co.kr/vav
V Live: VAV
Youtube (Company): A team
Weibo: VAV_OFFICIAL
Tumblr: vav-official.tumblr
Fan Cafe: VAVofficial
TikTok: @vav_official_kr
Checkout Latest Comeback: