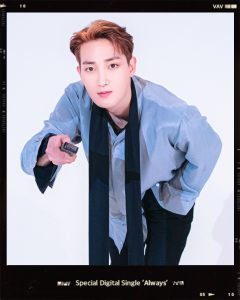 Ziu is a member of a group named VAV / Very Awesome Voice (브이에이브이) consists of 7 members: St. Van, Baron, Ace, Ayno, Jacob, Lou, and Ziu. The band debuted on October 31st, 2015, under A Team Entertainment.
His Stage name is Ziu (지우). His birth name is Park Hee Jun (박희준). He was born on June 16, 1997. His age is around 27 years old as of 2022. He is South Korean By Nationality. His Zodiac sign is Gemini.
He is the Main Vocalist, Maknae of the group.
Check out and follow Ziu's Social Media accounts:
Instagram: @ziu.vav
Twitter: N/A
YouTube: N/A
Facebook: N/A
Early Life:
He was born in Seoul, South Korea.
Not much is known about his early life.
Physical Appearance:
He is young, smart, and handsome. He is popular among youths. His looks make him look younger than his actual age. He has black eyes and black hair.
His height is around 6'1" (186 cm) and his weight is around 74 kg (163 lbs). His Blood group is "B".
Family, Religion & Girlfriends:
He has two sisters who are twins.
Not much is known about his family and relationships.
Facts:
He has 259K+ followers on Instagram.
He likes cheese and sweet food.
He doesn't like spicy food and cucumbers.
He likes cheese and sweet food.
He also does workouts.
He really enjoys skinship with his members.
His closest celebrity friend is Madtown's Buffy.
He is a pet lover.
He has a dog.
He is VERY ticklish.
He has a motorcycle driving license.
He does a lot of photoshoots of himself.
He has a room for himself in the dorm.
He likes to travel.
He is an optimistic and hardworking person.
He loves to hang out with his friends.
Check out and follow the VAV Official's official accounts: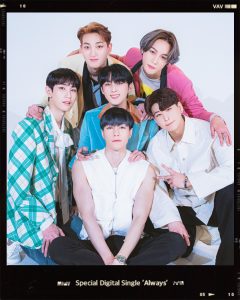 Twitter: @VAV_official / @twt_VAV
Instagram: @vav_official
Official website: ateament.co.kr/vav
V Live: VAV
Youtube (Company): A team
Weibo: VAV_OFFICIAL
Tumblr: vav-official.tumblr
Fan Cafe: VAVofficial
TikTok: @vav_official_kr
Checkout Latest Comeback: