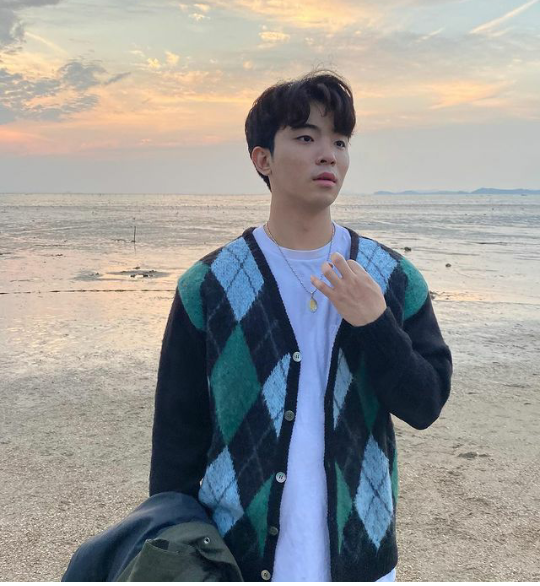 Baekshik(백식) is a South Korean Singer and Rapper. He officially debuted in 2020 with the single "T.T.W.I.I"  Featuring KIMMUSEUM under the Production of "Truman".

His Stage name is Baeksik (백식). His birth name is Jang Baek-sik (장백식). He was born on 12 May 1997. His age is around 24 years old as of 2021. He is Korean By Nationality. His Zodiac sign is Taurus. His MBTI type is INFP and ISFP. His genre is Rap/Hip hop, R&B/Soul, and Indie.
Check out and follow Baeksik's Social Media accounts:
Instagram:  Baeksik_
Twitter: N/A
YouTube: 백식 Baeksik
Facebook: N/A
Soundcloud: 백식(Baeksik)
Early Life:
He was born in Chuncheon, Gangwon-Do, South Korea. Now he lives in Seoul. He was interested in music since middle school but started making music when he turn 20.
Not much is known about his early life.
Physical Appearance:
He is young, smart, and handsome. He is popular among youths. His looks make him look younger than his actual age. He has black eyes and black hair.
His height is around 5'8" (179 cm) and his weight is around 70 kg (159 lbs).
Family, Religion & Girlfriends:
Not much is known about his family and relationships.
Facts:
He has 2k+ followers on Instagram.
He

speaks Korean and English.
Around 4 years ago after turning 21 he uploaded his first song on SoundCloud '싶어' under cosmic boy production.
He used his real name as his stage name because it is Unique.

He

is good at playing Guitar.
For his debut song, he use "T.T" because it looks like a crying emoticon and the lyrics are about missing someone.
His Favorite color is Red and Black.
He loves Biking.
If he experiences problems in sleeping then he writes his feelings in lyrics.
He wants to work with Giriboy and PH-1.
His goal is to be a famous artist in Korea.
He lived alone in Seoul for 9 years.
He has his own Youtube channel where he Uploads his music and covers other songs also.
He feels bright on the outside, but he has miscellaneous thoughts and looks at everything negatively.
He loves to take Mirror selfies.
His Favourite song is KYLE-F's You and I Love You feat. Teyana Taylor.
He Wrote a Song in her double single album Titled " '동교동' [Donggyo-dong] which was dedicated to someone he loved.
He covered Giriboy's song 농담처럼(Just Kidding) and uploaded it on his youtube channel. 

He

is talented and hardworking.
He finished his double single within two weeks.
He has worked with KIMMUSEUM, Eunbil, J.Cob, Youngwon, Wildberry, Producer Truman, etc.
Checkout Latest Comeback: