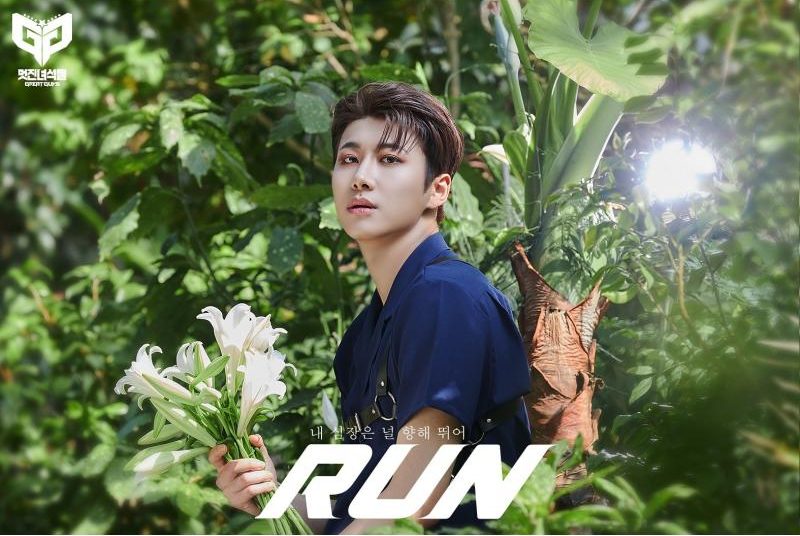 Baekgyeol (백결) is a member of the South Korean boy group named GreatGuys (멋진녀석들). This group consists of 9 male members: Jae I, Horyeong, Haneul, Daun, Donghwi, Dongin, Hwalchan, Uiyeon, Baekgyeol. They debuted on August 25, 2017. The group is under DNA Entertainment.
His stage name is Baekgyeol (백결). His birth name is Jung Semin (정세민). He was born on September 24, 1997. His age is 24 years old as of 2021. He is Korean by Nationality. His Zodiac sign is Libra. His Chinese zodiac is N/A.
He is the Lead Vocalist, Innocent Guy, Maknae of the group.
Check out and follow Baekgyeol's Social Media accounts :
Instagram: N/A
Twitter: N/A
Youtube: N/A
Facebook: N/A
Early Life :
He was born in Jeonju, South Korea.
He has been a JYP trainee.
Physical Appearance:
He is young, smart, and handsome. He is popular among youths. His looks make him look younger than his actual age. He has black eyes and brown hair. 
His height is 187 cm (6'1″) and his weight is 68 kg (149 lb). His blood group is A.
Family, Religion & Girlfriends:
Not much known about her family and her personal Relationship.
Facts:
He can speak Korean.
His specialty is Singing.
His hobbies are listening to music, watching dramas.
Check out his stage performance :
He is allergic to Crab and Shrimp.
He can do vocal impressions of Kim Junsu (JYJ) and Zion.T.
He likes to watch Mukbangs.
His role models are singer Crush and BTS.
Check out his Video :
Favorites :
His favorite thing is Kakao Friends.
His favorite body part is the nose.
His favorite colors are blue and sky blue.
Check out Great Guys Social Media Accounts below:
Daum Cafe: GreatGuysOfficial
Facebook: GreatGuys
Official Website: dnaent.co.kr
Youtube: GREATGUYS SPACE
Twitter: GREATGUYS_TWT
Instagram: greatguys_official
GreatGuys Fandom Name: Grace

GreatGuys Official Fan Color: –
Latest Korean comeback: