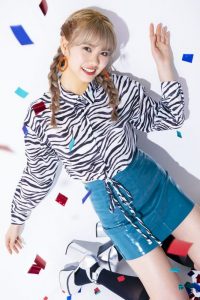 Yua is a member of a Japanese girl group named MAGICOUR (マジックアワー). The group consists of 9 female members: Yua, Michu, Taru, Myuka, Yume, Kirari, Amu, Kokona, and Ricopa. The group originally consisted of seven members. Now, MAGICOUR consists of nine members. They debuted on November 25, 2020, with their first single, "MAGIC". Group is formed under WHOLE WIDE MEDIA.
Her stage name is YUA (ゆあ). Her Birth Name is Tsutsui Yua (筒井結愛 / つつい ゆあ). Her nickname is Yua-Tii / Yua-Tee (ゆあてぃー). She was born on January 18, 2004. Her age is 17 years old as of 2021. She is Japanese By Nationality. Her Zodiac sign is not known.
She is the Leader and Lead Vocalist of the group.
Check out and follow Yua's Social Media accounts:
Instagram: @yua_tsutsui
Twitter: @yua_tsutsui
Youtube: てぃーちゅーぶ
Facebook: N/A
TikTok: @yuatyyy0118
Early Life:
She was born in Aichi, Japan.
Physical Appearance:
She is very young, beautiful, hot, talented, and a hard worker girl. She has a very good figure. She is hugely popular among youth. She looks like a barbie doll. She has a Slim Build. Her looks make her younger than her actual age. She has black eyes and brown long hair. She has beautiful eyes that look very appealing and stylish straight silky hairs.
Her height is around 5'6" (169 cm) and her weight is around 45kg (99 lbs). Her Blood group is "B".
Family, Religion & Boyfriends:
Not much known about her family and her relationship.
Facts:
She has 38.8k+ followers on Instagram.
She is good at English.
Her official color is Electric Violet.
She is a makeup enthusiast and loves makeup products.
She has 70.6k subscribers on the Youtube channel.
She featured in a big magazine photo shoot.
A starting member of 7+ME LINK.
She loves nail art.
Her fan's name is called, "ゆあちぇんず".
She likes to take mirror selfies.
She is fashionable enthusiastic.
She writes songs.
She is a gym lover and maintains her figure.
She is an exclusive model for Popteen.
She like flowers and photoshoot with them.
She is fashionable and carries cute bags.
Her favorite dance is Hip Hop.
She is one of the five members to participate in MAGICOUR's 2nd single, "Getcha".
She loves recording.
She has been dancing for eight years.
She loves her groupmates and spending time with them.
She loves to walk.
She likes watching movies.
She like cakes with strawberry toppings.
She has a youtube channel where she can upload vlogs.
Check out and follow the MAGICOUR's Official Accounts: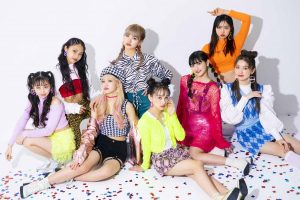 Website: https://popfan.jp/7melink
Twitter: @7melink
Instagram: @7melink
Youtube: Popteen TV
TikTok: @7melink