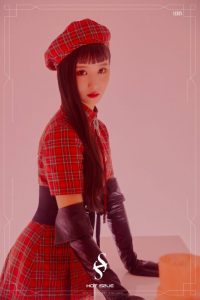 Yebin (예빈) is a member of a Pre-debut girl group named HOT ISSUE (핫이슈/Honest Outstanding Terrific Issue). Group consists of 7 female members: Nahyun, Mayna, Hyeongshin, Dana, Yewon, Yebin, & Dain. They will be going to debut in April of 2021. The group is under S2 Entertainment.
Her stage name is Yebin (예빈). Her Birth Name is Kim Yebin (김예빈). She was born on November 1st, 2004. Her age is 17 years old as of 2021. She is Korean by Nationality. Her Zodiac sign is Scorpio. Her Chinese zodiac sign is Monkey.
She is a Vocalist, Dancer, Rapper of the group.
Check out and follow Yebin's Social Media accounts:
Twitter: N/A
Instagram: N/A
Youtube: N/A
Early Life:
She was born in South Korea.
She attended High Up Vocal Academy.
Physical Appearance:
She is young, beautiful, and hot. She has a slender figure. She is hugely popular among youth. She looks like a doll. She has a Slim Build. Her looks make her look younger than her actual age. She has black eyes and black hair. She has beautiful eyes that look very appealing and stylish silky hairs.
Her height is around 173 cm (5'8″) and her weight is around 56 kg (122 lbs). Her blood group is not known.
Family, Religion & Boyfriends:
Not Much is known about her family and her personal Relationship.
Facts:
She speaks Korean and English.
She was the 6th member to be revealed.
She attended ON Music Academy.
She is a fashionista.
She is a former trainee of Source Music.
She has two hamsters.
Check out her Performance Video :
Check out HOT ISSUE group Social Media Accounts below: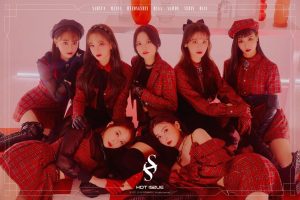 Instagram: @hotissue_s2
Twitter: @HOTISSUE_S2
Facebook: @HOTISSUE.S2
Fan Cafe: @HOT.ISSUE
YouTube: @핫이슈 HOT ISSUE
Weibo: @HOTIS2UE
TikTok: @hotissue_s2
Check out 핫이슈 (HOT ISSUE) 메이나, 형신, 예빈 – 'Droptop in the Rain' Performance Video :