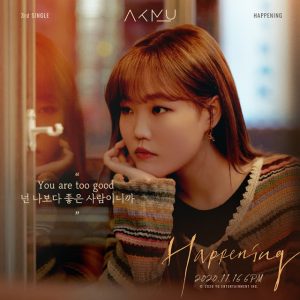 Suhyun is a member of a South Korean Sibling Duos group AkdongMusician. Akdong Musician is also known as AKMU. The group consists of 2 members both are brother and sister: Chanhyuk and Suhyun. They debuted on April 7, 2014, with the album PLAY. They formed under YG Entertainment.
Her stage name is Suhyun (수현). Her Birth Name is Lee Su Hyun (이수현). She was born on May 4, 1999. Her age is 22 years old as of 2021. She is Korean by Nationality. Her Zodiac sign is Taurus.
She is the Main Vocalist and Maknae of the group.
Check out and follow Suhyun's Official Accounts:
Instagram: akmu_suhyun
Twitter: N/A
YouTube: Leesuhyun
Facebook: N/A
Early Life:
She was born in Uijeongbu, South Korea.
Check out her childhood picture.
Not much is known about her early life.
Physical Appearance:
She is very young, beautiful, hot, talented, and a hard worker girl. She has a very good figure. She is hugely popular among youth. She looks like a barbie doll. She has a Slim Build. Her looks make her younger than her actual age. She has black eyes and black hair. She has beautiful eyes that look very appealing and stylish straight silky hair.
Her height is around 5'5″ (164 cm) and her weight is around 52 kg (115 lbs). Her Blood group is not known.
Family, Religion & Boyfriends:
She lived with their missionary parents for 5 years.
She has a brother named Chanhyuk and he is also a member of AKMU.
Not much is known about his family and relationships.
Facts:
She has 2.4m+ followers on her Instagram.
In August 2012, SuHyun and her brother Chanhyuk both participated in Kpop Star 2 at Jamsil Arena in Seoul. They passed and were eligible to perform in the first round and they sang Miss A's "Breathe" and the original song titled "Don't cross your leg" both having amazing chemistry and the judgers were impressed and appreciate their performance and after successfully completing their rounds they won first place.
In Mongolia, she and his brother both were home-schooled by their mother because the family struggled financially.
She likes flowers.
She speaks Korean and English.
She collaborated with Lee Hi and the duo called Hi Suhyun, she joined the YG family on 5 November. Their debut single "I'm different" was released on 11 November and on 16 November duo released another single "Like Ga, Na, Da" a video celebration of South Korea's Hangul Day.
She is good to play guitar.
They both are talented siblings before coming to South Korea both can make pursue their careers in the music industry.
Both of them can join the agency under the name Akdong Musician and released an original song titled "Galaxy" and the later the soundtrack used as a SamsungGalaxyS4 film commercial in May 2013.
She has a cute dog.
She starred in Winner,s "Hold" MV in 2012 with Kpop star season 2.
She thinks that she is very chubby but she is confident about their appearance so she decided to lose some weight and she started dieting.
She is also a contestant in the show "King of The Masked Singer".
She likes taking mirror selfies.
She has a youtube channel of over 1 Million subscribers and also where uploads vlogs, makeup videos, cover albums, and other content.
Both brother and sister debuted all songs on the top 10 list of the Gaon chart.
She loved to hang out with friends.
Her brother did not want to become a Youtuber but the agency YG allowed her.
She is a friend of many actresses Kim Bora, Kim Saeron, Yeri of Red Velvet, Rocky of ASTRO, and Seungkwan of Seventeen.
She is good at dancing.
In 2017, she starred in the drama "Part-Time Idol".
In 2018-19 she was a Dj on KBS Cool FM.
In 2019, she appeared on the reality show "Begin Again".
She made her official solo debut with the single "Alien" on October 16th, 2020.
She is talented and hardworking and full knowledge of music so she had an offer to judge a reality show so she is the judge on the reality show "Superband".
She has a beautiful face and voice so she is a model of the Korean beauty platform Glow Pick and she composes and singing songs for the commercial.
She also sang a duet version of "WAYO" with Bang Yedam.
Discography
Studio albums:
Play (2014)
Winter (2017)
Sailing (2019)
Mini albums:
Collaboration albums:
Digital singles:
Time and Fallen Leaves (2014)
Summer Episode (2017)
Happening (2020)
Promotional singles:
KTBS (2013)
KTBS Extreme Cool Summer Edition (2013)
OSTs:
All About My Romance OST Part.3 (2013)
Moon Lovers: Scarlet Heart Ryeo OST Part.12 (2016)
Music Trailer:
Check out and follow the Akdong Musician's official accounts: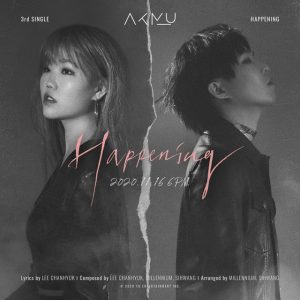 Instagram: N/A
Youtube: N/A
Facebook: N/A