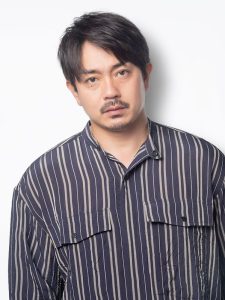 Sho Aoyagi is an Independent solo singer and actor of Japan .  He is represented by the talent agency, LDH. He is a member of the acting group Gekidan EXILE. He is known for his role Alice in Borderland.
His Stage name is Sho Aoyagi (青柳 翔). His birth name is Sho Aoyagi (青柳 翔). He was born on April 12, 1985. His age is around 46 years old as of 2022. He is Japanese By Nationality. His Zodiac sign is Aries.
Check out and follow Sho Aoyagi's Social Media accounts:
Instagram: N/A
Twitter: N/A
YouTube: N/A
Facebook: N/A
Early Life:
He was born in Sapporo, Hokkaido, Japan.
Not much is known about his early life.
Physical Appearance:
He is young, smart, and handsome. He is popular among youths. His looks make him look younger than his actual age. He has brown eyes and light brown hair.
His height is around 183 cm (6'0″) and his weight is around 65 kg (143 lb). His Blood group is "A".
Family, Religion & Girlfriends:
Not much is known about his family and relationships.
Facts:
His Agency is LDH Japan.
He is a member of the stage troupe "Gekidan EXILE".
His Years active are from 2009 – present.
He has two older brothers.
In 2009, he started his acting career.
Sho Aoyagi Movies:
2021

Last of the Wolves(孤狼の血 LEVEL2) as Kenichi Kanbara

2018

Jam as Hiroshi
Uta Monogatari: Cinema Fighters Project(ウタモノガタリ CINEMA FIGHTERS project) as ("Our Birthday")

2017

High & Low The Movie 3 Final Mission as Tsukumo
High & Low The Movie 2 End of Sky as Tsukumo
Tatara Samurai(たたら侍) as Gosuke

2016

High & Low The Movie as Tsukumo
Road To High & Low as Tsukumo

2015

Yakuza Apocalypse: The Great War Of The Underworld(極道大戦争) | Gokudo Daisenso as yakuza
Sesshi 100 do no Binetsu(摂氏100℃の微熱) as Riku Igarashi

2014

Ju-on: The Beginning of the End(呪怨 -終わりの始まり-) as Naoto Miyakoshi
Tokyo Refugees(東京難民) as Junya

2013

The Sango Ranger(サンゴレンジャー) as Takashi Yajima
Strawberry Night(ストロベリーナイト)
Judas(ユダ) as Ohno
Konshin(渾身) as Hideaki Sakamoto

2012

Love for Beginners(今日、恋をはじめます) as Hananoi
Mengeki!(メンゲキ!)

2010

Swing me Again(ふたたび) as Kenzaburo Kizima (21)
Sho Aoyagi Drama Series:
2020

Alice in Borderland(今際の国のアリス) as Aguni| Aired on Netflix
13(13(サーティーン)) as Toshihiko Nagai| Aired on Fuji TV-Tokai T

2019

Hana ni Kedamono Second Season( 花にけだもの~Second Season~) as Makoto Tachibana | Aired on Fuji TV-dTV-FOD
Villain: Perpetrator Chase Investigation( 悪党 ~加害者追跡調査~) as Yoichi Sakagami | Aired on WOWOW

2018

Never Be Yours(あなたには渡さない)  as Shunsuke Yaba| Aired on TV Asahi
Teru Konda's Legal Recipe(紺田照の合法レシピ) as Musashi Rosu| Aired on Amazon Prime Video

2017

School Counselor(明日の約束) as Shuhei Kojima| Aired on Fuji TV-KTV
What Is Your Perfect Way To Eat Fried Eggs?(目玉焼きの黄身 いつつぶす?) as Jiro Tamiyamaru | Aired on TBS-MBS

2016

High & Low Season 2 as Tsukumo| Aired on Hulu
Kinpika(きんぴか) as Katsuya Fukushima| Aired on WOWOW

2015

High & Low The Story of S.W.O.R.D. as Tsukumo| Aired on NTV
Wild Heroes(ワイルド・ヒーローズ) as Kosuke Miki (Miki)| Aired on NTV
Zanka: Beautiful Snares(美しき罠~残花繚乱~) as Keiichi Ochiai| Aired on TBS

2014

First Class 2(ファースト・クラス) as Mitsuru Mamiya | Aired on Fuji TV
Zero's Truth: Forensic Medical Examiner Matsumoto Maou(ゼロの真実~監察医・松本真央~) as Yoshito Kodama | Aired on TV Asahi
Saintess( 聖女) as Katsuki Nakamura| Aired on NHK

2013

Cloud's Stairs (雲の階段) as Masaki Nogami | Aired on NTV
Gozen 3 ji no Muhouchitai(午前3時の無法地帯) as Waji| Aired on BeeTV
Apoyan(あぽやん~走る国際空港) as Toshikazu Sunaga| Aired on TBS

2012

Wonderful Single Life | Kekkon Shinai as Yoichiro Tachibana| Aired on Fuji TV
Clover(クローバー) as Itta Akai | Aired on TV Tokyo / 2012

2011

Rokudenashi Blues(ろくでなしBLUES) as Taison Maeda| Aired on NTV
The Reason I Can't Find My Love(私が恋愛できない理由) as Shinji Enomoto (ep.7-10) | Aired on Fuji TV / 2011
Sho Aoyagi TV Movies:
2018

Kuinige Killer(食い逃げキラー) as Shogo Kawatani| Aired on WOWOW

2015

Unfair: The Special Double Meaning Rensa(アンフェア the special ダブル・ミーニング – 連鎖) as Masaru Kariya| Aired on KTV-Fuji TV

2014

Out Burn(アウトバーン マル暴の女刑事・八神瑛子) as Satoru Izawa| Aired on Fuji TV