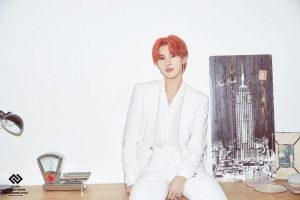 Seungyong is a member of a Kpop boy group N.CUS (엔쿠스) (No. Competitors Under the Sky). The group consists of a 9-member: Hwan, Seo Seokjin, Sungsub, Hojin,Euntaek, IF, Yuan, Seungyong, and Hyeonmin. The EOS, Myeong, and Soon left in December 2020. They debuted on August 26th, 2019 with the single "SUPER LUV". They formed under KYURI Entertainment.
His Stage name is Seungyong (승용). His birth name is Lee Seungyong (이승용). He was born on August 16th, 2001. His age is around 20 years old as of 2021. He is South Korean By Nationality. His Zodiac sign is Leo.
He is the Vocalist, Main Rapper, and Lead Dancer of the group.
Check out and follow Seungyong's Social Media accounts:
Instagram: N/A
Twitter: N/A
YouTube: N/A
Facebook: N/A
Early Life:
He was born in Gwangju, Gyeonggi-do.
Not much known about his early life.
Physical Appearance:
He is young, smart, and handsome. He is popular among youths. His looks make him look younger than his actual age. He has black eyes and black hair.
His height is around 5'11.6" (182 cm) and his weight is around 58 kg (127.8 lbs). His Blood group is "O".
Family, Religion & Girlfriends:
His brother is Junyong of NOIR.
Not much known about his family and relationships.
Facts:
He enjoys messing around with his older members.
Her hobbies are Snacking alone, playing video games, and watching anime.
He is good on stage and listens to others well.
On November 6th, 2019, he announced the change of his stage name from W.D to Seungyong.
He admires Gikwang from HIGHLIGHT  and he would like to resemble Gikwang's growth and charisma on stage.
He truly enjoys being on stage.
He earns a lot of money and gives his fans gifts.
His dream was to release an album but now his debut is coming and he would like to perform on an annual award show.
He can be described as "a person of an acquired taste."
 Shyness and humor are his unofficial positions.
He is a kind heart and is extremely hard working.
His favorite songs are The Boyz 'No Air,' and PUNCHINELLO 'Green Horizon.
Music Video:
Check out and follow the N.CUS official accounts: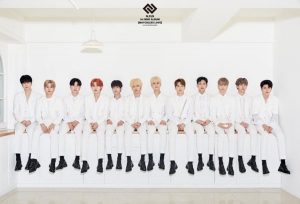 Twitter: ncusofficial
Instagram: n.cusofficial
vLive: N.CUS (엔쿠스)
Youtube: KYURI ent