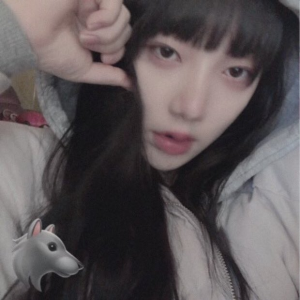 Seolhee is a member of a Kpop upcoming live idol duo group Soavil.mp3. The group consists of 2 members:  Seolhee and LunaBella. Their debut date is currently unknown.
Her stage name is Seolhee (설희). Her Birth Name is Yang Jiyu (양지유). She was born on January 13, 2000. Her age is 21 years old as of 2021. She is Korean by Nationality. Her Zodiac sign is Capricorn.
Her position in the group is not known.
Check out and follow Seolhee's Official Accounts:
Twitter: 1004dolly
Instagram: 1004doll
SoundCloud: has since been deleted
YouTube: 반설희
TikTok: @1004doll
Early Life:
She was born in South Korea.
Check out her childhood pictures.
Not much known about her early life.
Physical Appearance:
She is very young, beautiful, hot, talented, and a hard worker girl. She has a very good figure. She is hugely popular among youth. She looks like a barbie doll. She has a Slim Build. Her looks make her younger than her actual age. She has black eyes and black hair. She has beautiful eyes that look very appealing and stylish straight silky hair.
Her height is around 5'3″ (161 cm) and her weight is around 55 kg (121 lbs). Her Blood group is "B".
Family, Religion & Boyfriends:
Not much known about his family and relationships.
Facts:
She has 1000+ followers on her Instagram.
She speaks Korean and English.
She loves Iced Americano.
Her MBTI profile is ENTP-A.
She likes taking mirror selfies.
She has an IQ of 139.
She likes ballet and bowling.
She doesn't like beige, ivory, and cream colour.
Things she considers that she did wrong during school was "Do not go to arts high school, neglect of transfer certificate, and fear of contact with mother."
She performed many stage performances.
She doesn't like Earth science and history subjects.
She said the environment is the most important thing in her life.
She doesn't like coffee with syrup, hot coffee, sweet pumpkin, red bean porridge, Chinese medicine, and cooked fish.
She has a cat.
She was younger wanted to become a scientist, a lawmaker, or a post officer.
She doesn't like words are "Nothing" and "Never Do".
She has a youtube where she uploads cover albums.
Seolhee favourites:
Her favourite colours are silver, light grey, greyish pink.
Her favourite subject in school was Korean.
Check out and follow the Soavil.mp3 official accounts: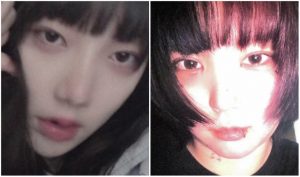 Twitter: soavil_mp3
Instagram: N/A
Facebook: N/A
YouTube: N/A