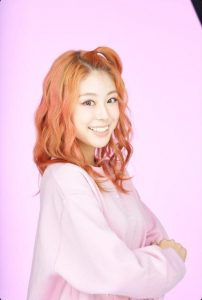 Sara is a member of a multinational Kpop girl group BEAUTYBOX (뷰티박스). The group consists of 6 members: Sara, Rina, Gahyun, Jerin, Anh & Sori. BeautyBox started being active on June 26, 2021, on YouTube. Their debut date is currently unknown. They formed under BY-U Entertainment.
Her stage name is Sara (사라). Her Birth Name is Horikiri Sara (堀切サラ/호리키리 사라). She was born on October 22, 2002. Her age is 19 years old as of 2021. She is Japanese by Nationality. Her Zodiac sign is Libra.
She is the Visual, Vocalist, and Rapper of the group.
Check out and follow Sara's Official Accounts:
Instagram:  sa_____smile (inactive)
Twitter: N/A
YouTube: N/A
Facebook: N/A
Early Life:
She was born in Japan.
Not much known about her early life.
Physical Appearance:
She is very young, beautiful, hot, talented, and a hard worker girl. She has a very good figure. She is hugely popular among youth. She looks like a barbie doll. She has a Slim Build. Her looks make her younger than her actual age. She has black eyes and black hair. She has beautiful eyes that look very appealing and stylish straight silky hair.
Her height is around 5'0″ (165 cm) and her weight is around 40 kg (90 lbs). Her Blood group is "O".
Family, Religion & Boyfriends:
Not much known about his family and relationships.
Facts:
In 2015-19, she was a member of the Japanese girl group Swip.
Her official number is 39.
Her representative color in Swip was Light Blue.
Her famous hashtags are the freshness bursts, puppy beauty, stop please and save my heart.
Her hobbies are Rhythmic Gymnastics.
She speaks Korean and English.
She was an actress, child model, and idol under Rising Okinawa.
She starred in some Japanese commercials.
She has a Black Labrador.
She describes her as Positive, stubborn, and hates to lose.
She loves to hang out with friends.
Official Music Teaser:
Check out and follow the BEAUTYBOX official accounts: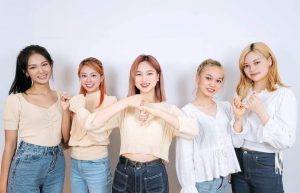 YouTube: BEAUTY BOX (뷰티박스)
Instagram: bb_byuofficial
Twitter: Beauty Box official
Facebook: Beauty Box
TikTok: bb_byuofficial