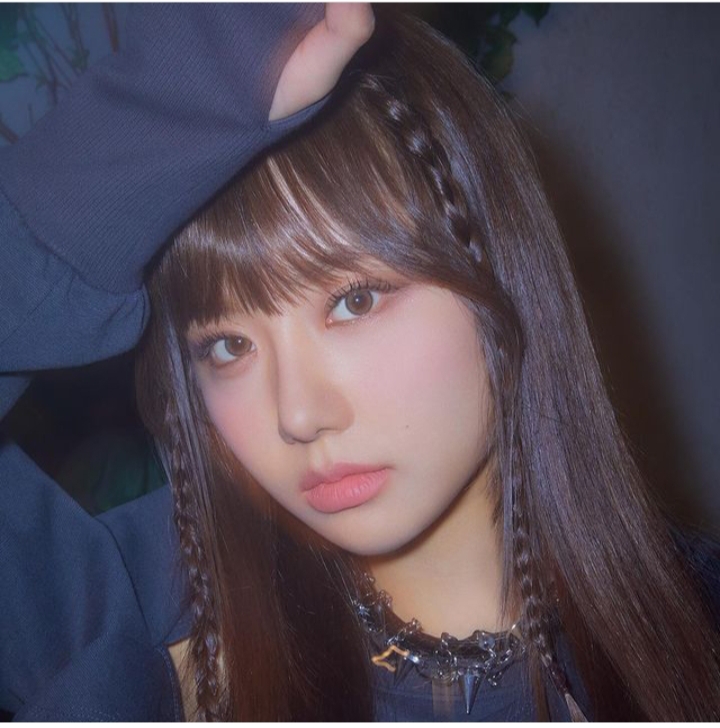 Saena (새나) is a member of the South Korean girl group named FIFTY FIFTY (피프티 피프티). The group comprises 4 members: Aran, Keena, Saena, and Sio. They made their debut on 18 November 2022 with the mini album "The Fifty". They are under ATTRAKT.
Her Stage name is Saena (새나). Her birth name is Jeong Sehyun (정세현). She was born on 12 March 2004. Her age is around 18 years old as of 2022. She is Korean By Nationality. Her Zodiac sign is Pisces. Her Chinese Zodiac sign is Monkey. Her MBTI Type is ISFJ.
She is the Leader, Main Dancer, and Sub-Rapper of the group.
Check out and follow Saena's Social Media accounts:
Instagram: N/A
Twitter: N/A
YouTube: N/A
Facebook: N/A
Early Life:
She was born in Seoul, South Korea.
Not much is known about his early life.
Physical Appearance:
She is Young, beautiful, and hot. She has a slender figure. She is hugely popular among youth. She looks like a doll. She has Slim Build. Her looks make her look younger than her actual age. She has black eyes and brown hair. She has beautiful eyes that look very appealing and long silky hair.
Her height is around 5'3" (160 cm) and her weight is around 42 kg (92 lbs). Her blood group is "not known".
Family, Religion & Boyfriends:
She has parents and an older brother in the family.
Facts:
She is a good dancer.
She has a good sense of humor.
She was part of KBS 2TV's Dancing High as part of Team Hoya.
She would be a photographer if she weren't an idol.
She likes to make good music.
Check out and follow Fifty Fifty's official accounts:
Instagram: we_fiftyfifty
Twitter: we_fiftyfifty
YouTube:  FIFTY FIFTY
Facebook: N/A
Official Webpage: theattrakt.com
TikTok: we_fiftyfifty
Checkout Latest Comeback: