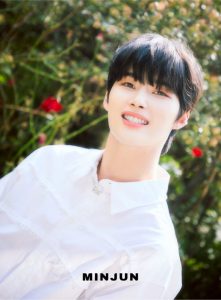 Minjun is a member of a pre-debut Korean boy group named NINE.i. The group consists of 10 members: Jewon, Eden, Winnie, Minjun, Vahn, Vari, Seowon, Taehun, Joohyoung and Jiho.They are set to debut sometime in 2022. They formed under FirstOne Entertainment.
His Stage name is Minjun (민준). His Birth name is Kim Min Jun (김민준). He was born in 1999. His age is around 22 years old as of 2022. He is South Korean By Nationality. His Zodiac sign is not known.
His position in the group is not known.
Check out and follow Minjun's Social Media accounts:
Instagram: N/A
Twitter: N/A
YouTube: N/A
Facebook: N/A
Early Life:
He was born in South Korea.
Not much is known about his early life.
Physical Appearance:
He is young, smart, and handsome. He is popular among youths. His looks make him look younger than his actual age. He has black eyes and black hair.
His height is around 5'5" (165 cm) and his weight is around 55 kg (122 lbs). His Blood group is not known.
Family, Religion & Girlfriends:
Not much is known about his family and relationships.
Facts:
His specialities are girl group dances and contemporary dance.

He

speaks Korean and English.
His i data number is 4037355.

He

is talented and hardworking.
He was the 7th contestant in the show Wild Idol.
He was eliminated in the 3rd episode.

He

is humble and cute.

He

is good at sports and playing games.
In the show Wild Idol and for the audition he choreographed a contemporary dance On The Ground by Rose.
Check out and follow the NINE.i's official accounts: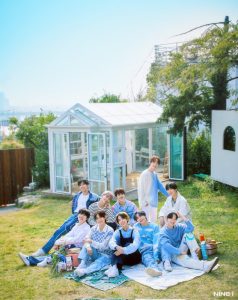 Instagram: @nine.i_official
Twitter: @NINE_i_Firstone
Facebook: N/A