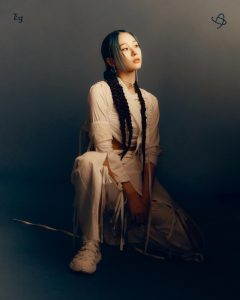 Mia is a member of the K-pop girl group EVERGLOW (에버글로우). The group consists of six members: E:U, Sihyeon, Mia, Onda, Aisha, and Yiren. They debuted on March 18, 2019. They formed under Yuehua Entertainment.
Her stage name is Mia (미아). Her Birth Name is Han Eunji (한은지). She was born on January 13th, 2000. Her age is around 21 years old as of 2021. She is Korean By Nationality. Her Zodiac sign is Capricorn. Her Chinese Zodiac Sign is Rabbit.
She is the Main Vocalist and Main Dancer of the group.
Check out and follow Mia's Official Accounts:
Instagram: N/A
Youtube: N/A
Early Life:
She was born in Gimhae, South Gyeongsang Province, South Korea.
She completes his education at Korea Art School Theatre & Film.
Physical Appearance:
She is very young, beautiful, hot, talented, and a hard worker girl. She has a very good figure. She is hugely popular among youth. She looks like a barbie doll. She has a Slim Build. Her looks make her younger than her actual age. She has black eyes and grey long hair. She has beautiful eyes that look very appealing and stylish straight silky hairs.
Her height is around 5'4" (163 cm) and her weight is around 42 kg (92 lbs). Her Blood group is "A".
Family, Religion & Boyfriends:
Not much known about his family and relationships.
Facts:
Her nicknames are Haneunji Maneunji, Mya, Han Mia, and Miji.
She debuted as a member of Everglow on March 18, 2019.
Her representative color is Red.
She was the 2nd member to be revealed.
She has a dog named Bokdori.
She is afraid of the dark and of the thunders.
Her unique charms are her Satoori accent and her low voice.
She trained the longest in Yuehua Ent.
She loves pets.
She likes chocolate.
She has done a professional photoshoot.
She is in charge of the girl crush in the group.
She has many role models such as BoA, Hyorin, Park Hyoshin, and Ailee.
She likes pastel-tone colors.
She and Onda are Everglow's overspenders.
She hates hospitals and everything related to them.
She can do aegyo.
She can't eat spicy food.
She dislikes watching horror movies.
Her passion for dancing.
She likes taking selfies.
Mia Favorites:
Her favorite music genre is Indie Pop.
Her favorite food is Chocolate and tangerine-flavored ice cream.
Latest Album:
Check out and follow EVERGLOW Social Media accounts: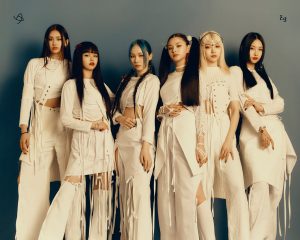 Fancafe: EVERGLOW
Twitter: @everglow_twt / @EVERGLOW_STAFF
V Live: EVERGLOW
Instagram: @official_everglow / @everglow_everday
Youtube: EVERGLOW
Weibo: YH_EVERGLOW_OFFICIAL
TikTok: @everglowofficial