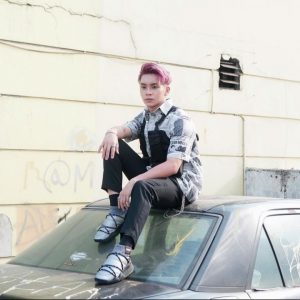 Mavin (Formerly Known as Mavin) is a member of an Indonesian boy group named BFORCE. Group consists of 5 male members: Sebastian, Devin, AL, Rid.1, and Mavin. They are the winner of "The Next Boy/Girlband Indonesia Season 1". They debuted on July 27, 2017, with 1st single "Hanyalah Untukmu". The group is formed under HITS RECORD.
His stage name is Mavin (Formerly Known as Mavin). His Birth name is Malvin Saputra. He was born on March 6, 1996. His age is 25 years old as of 2021. He is Indonesian by Nationality. His Zodiac sign is Pisces. His Chinese Zodiac Sign is Mouse.
He is the Main Rapper, Lead Dancer, Sub Vocalist, Bungsu (Youngest) of the group.
Check out and follow Mavin's Social Media accounts:
Instagram: @malvin_96
Twitter: @malvin6396
Youtube: Van Vin Fun (with Vanya)
Early Life:
He was born in Jakarta, Indonesia.
Physical Appearance:
He is young, smart, and handsome. He is hugely popular among youths. His looks make her look younger than his actual age. He has black eyes and black short hair.
His height is around 165 cm (5'5″) and his weight is around 61 kg (135 lbs). His Blood group is not known.
Family, Religion & Girlfriends:
Mavin and Soulsisters'/Z-Girls' Vanya were in a relationship on October 30, 2019. Later, they announced in their youtube video that they are not together anymore because they want to focus on their careers.
Facts:
He has 146k+followers on his Instagram.
His specialties are rapping, dancing, and b-boying.
His hobbies are watching films and playing volleyball.
He speaks Indonesian.
He is a fashionista.
He can speak English.
He is a member of Z-Boys.
His role model is Chris Brown, Bruno Mars and G-Dragon from Bigbang.
He is also good at Tricking,Taekwondo, Wushu, and Capoeira.
His fandom name is Malvirst.
In 2013, he participated in the 'NEZ Academy survival tv's talent show and got 3rd position in the grand final as a dancer.
He used to be a dance instructor.
He sang "Love Your Self" by Justin Bieber in his audition and he added his own Rap lyrics In Indonesian.
He's the 4th member to be chosen as BFORCE.
Check out his TikTok video:
Check out his official video:
Check out his practice video:
Check out Stronger – Kanye West | MAVIN X Vandra, Yoosove (Cover) :
Favorites:
His favorite international singers are Post Malone and Bruno Mars.
His favorite Kpop star is Jay Park.
Check out BFORCE'S group Social Media Accounts below: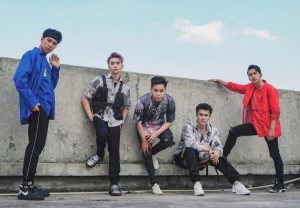 Instagram: @bforce_id
Youtube: BForce Official
Facebook: B FORCE
BFORCE Logo:

BFORCE Official Fandom Name: TeamB

BFORCE Official Fandom Instagram: @teamb_id

BFORCE Official Colors: Black and White Smoke
Latest Comeback: