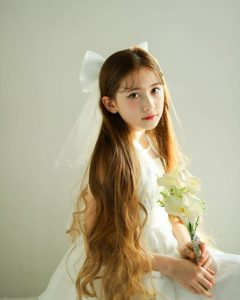 Loda (로다) is a member of a pre-debut girl group named Kidols(키돌즈). Group consists of 5 members: Loda, Jenny, Chaeyeon, Habeen, and Hayoon. They are going to debut in October 2021. Every member is also a model and/or actress. The group is under One Company.
Her stage name is Loda (로다). Her Birth Name is Elody Loda (엘로디 로다). She was born on 20 May, 2011. Her age is 10 years old as of 2021. She is Swiss-Korean By Nationality. Her Zodiac sign is not known.
She is the Leader, Main Vocal of the Group.
Check out and follow Loda's Social Media accounts:
Instagram : @elodyloda_mom / @ppt_elodyloda
Twitter: N/A
YouTube: N/A
Facebook: N/A
Early Life:
She was born in Seoul, South Korea.
Not much is known about her early life.
Physical Appearance:
She is Young, beautiful, and hot. She has a slender figure. She is hugely popular among youth. She looks like a doll. She has Slim Build. Her looks make her look younger than her actual age. She has black eyes and brown hair. She has beautiful eyes that look very appealing and long silky hair.
Her height is around N/A and her weight is around N/A.
Family, Religion & Boyfriends:
She has a brother named Eliam.
Not much is known about her family and her personal relationship.
Facts:
She

has 260+ followers on Instagram.
She

speaks Korean and English.
She was the first member to be revealed.
She is the oldest member.

She

is very sweet and innocent.
She is/was a member of Re:Kids Bloom and a dance cover group named Prankers.
Before she was in Germany.
She came to Korea in August 2019.
Check out her TikTok video:
Check out her modelling video:
Check out and follow the Kidols's official accounts: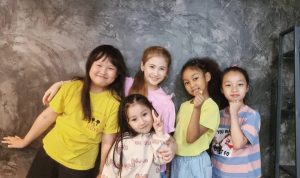 Instagram : @kidols_official_
Instagram (Company) : @one_company2020