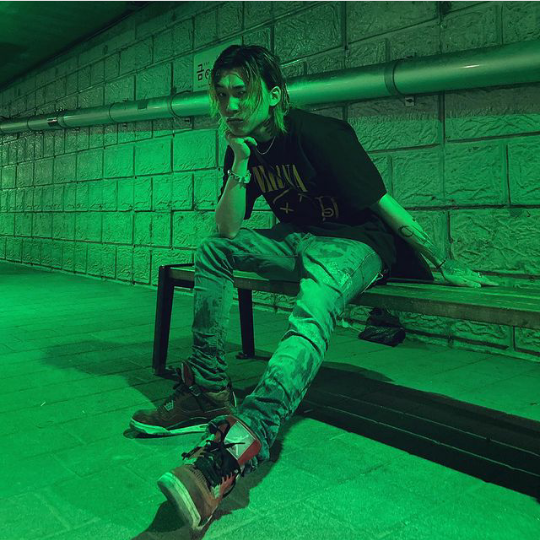 Lil Sunder11 (릴 썬더11) is a Rapper of South Korea. He made a debut in 2018.
His Stage name is Lil Sunder11 (릴 썬더11). His birth name is Choi Hwan-Yeong (최환영). His age is around 28 years old as of 2021. He is Korean By Nationality. His Zodiac sign is Libra.
Check out and follow Lil Sunder11's Social Media accounts:
Instagram: @lilsunder11
Twitter: N/A
YouTube: lil sunder11
Facebook: N/A
SoundCloud: ichaver
Early Life:
He was born in Seoul, South Korea.
Not much is known about his early life.
Physical Appearance:
He is young, smart, and handsome. He is popular among youths. His looks make him look younger than his actual age. He has black eyes and black hair.
His height is around 5'8" (181 cm) and his weight is around 71 kg (158 lbs). His Blood group is "A".
Family, Religion & Girlfriends:
Not much is known about his family and relationships.
Facts:
He has 2.8k+ followers on Instagram.
He

speaks Korean and English.

He

loves to hang out with friends.
His favorite artists are Eminem, Kanye West, and XXXTentacion.
He doesn't like sharing his age.
He is studying English.
He learned Rapping through YouTube.
He Knows to play Roblox.
He has no purpose in his music but wants to express emotions.
He started music in 3rd year of high school.
He likes Rapper Lil Tijay.
He has Tattoos from his knuckles towards the wrist. 
He loves to play League of Legends.
His favorite character in League of Legends is Ezrael.
He wants to use "Lil Thunder" as his stage name but doesn't know how to spell so it becomes "Lil Sunder" and he found it cool.
His birth name translates to "Welcome Choi".
He was sleeping while getting the "Moonlight" tattoo on his face.
He has a tattoo on his neck that says "Death before dishonor".
He is good at doing beatboxing.
He learned beatboxing by himself.
His Charm is being handsome, making crazy beats, and rapping.
He would like to meet Blackpink's Jennie.
During his school time, he made games and animations but he failed.
If he was not a rapper then he wants to become a Programmer.
He is not part of any crew but wants to join one in 2021.
He wants to become famous in 2021.
He is in Queen Wa$abii's "Nuna right here" MV.
He can't live without three things: Family, Money, and Love.
He is a friend of Takuwa.
He did a part-time job at a call center to save money and buy his own Interface.
Checkout Latest Comeback: