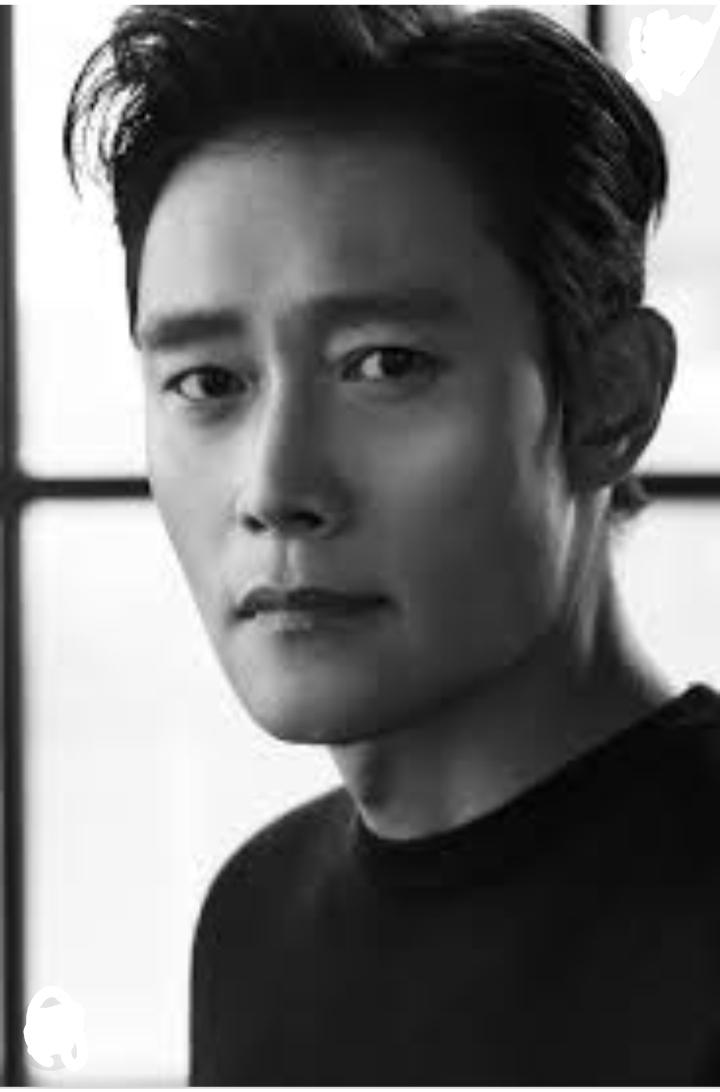 Lee Byung hun (이병헌) is a South Korean Singer and Actor. He started his career in 1991 through a KBS talent show. He is under United Talent Agency.
His Stage name is Lee Byung hun (이병헌). His birth name is Lee Byung hun (이병헌). He was born on 12 July 1970. His age is around 52 years old as of 2022. He is Korean By Nationality. His Zodiac sign is Cancer.
Check out and follow Lee Byung Hun's Social Media accounts:
Instagram: N/A
Twitter: N/A
YouTube: N/A
Facebook: N/A
Early Life:
He was born in Seongnam, South Korea.
He graduated from Hanyang University and majored in French literature. He completed his study at Chung-Ang University and majored in Theatre and Cinematography.
Not much is known about his early life.
Physical Appearance:
He is young, smart, and handsome. He is popular among youths. His looks make him look younger than his actual age. He has black eyes and black hair.
His height is around 5'10" (178 cm) and his weight is around 66 kg (136 lbs). His Blood group is "O".
Family, Religion & Girlfriends:
He has parents and a younger sister in the family.
He is married to Actress Lee Min-jung on 10 August 2013. They had a son named Lee Joon-hoo who was born on 31 March 2015.
Facts:
His sister Lee Eun-hee won the Congeniality portion of Miss Korean in 1996.
He gains recognition in the industry for the roles in wide genres of films such as  Joint Security Area (2000), A Bittersweet Life (2005), I Saw the Devil (2010); Masquerade (2012); and Mr. Sunshine (2018), Squid game (2021).
He received acclamation in Hollywood for G.I. Joe: The Rise of Cobra and its sequel. 
He has a management company, BH Entertainment.
He also had a shop BHNC which sells hats, scarves, and wallets.
He was selected as an ambassador for California's Tourism Promotion in 2010.
He also made several donations to different causes like Korean Red Cross, and Green Umbrella Children's Foundation.
He was the first Korean actor to present an Oscar at the annual Academy Awards in Los Angeles.
Controversies:
He was accused of sexual assault and gambling by his ex-girlfriend  Kwon Mi-Yeon on 9 December 2009. His management company denied all her claims. He was cleared of all charges on 19 March 2010 with a verdict of no evidence.
Movies:
Emergency Declaration(비상선언) | 2022 – Jae-Hyeok
Concrete Utopia(콘크리트 유토피아) | 2021 – Young-Tak
The Man Standing Next(남산의 부장들) | 2020 – Kim Kyu-Pyeong
Ashfall(백두산) | 2019 – Lee Joon-Pyeong
Keys To The Heart(그것만이 내 세상) | 2018 – Jo-Ha
The Fortress(남한산성) | 2017 – Choi Myung-Kil
A Single Rider(싱글라이더) | 2017 – Kang Jae-Hoon
Master(마스터) | 2016 – President Jin
The Age of Shadows(밀정) | 2016 – Jung Chae-San (cameo)
Terminator: Genisys | 2015 – T-1000
Inside Men(내부자들) | 2015 – An Sang-Goo
Memories of the Sword(협녀, 칼의 기억) | 2015 – Yoo-Baek / Deok-Ki
Red 2 (2013)
Masquerade(광해, 왕이 된 남자) | 2012 – King Gwanghae / Clown Ha-Sun
G.I. Joe: Retaliation (2012)
I Saw the Devil(악마를 보았다) | 2010 – Soo-Hyun
Iris: The Movie (아이리스: 더 무비) | 2010 – Kim Hyun-Joon
The Influence | 2010 – W
G.I. Joe: The Rise of Cobra | 2009 – Storm Shadow
I Come with the Rain |2008 – Soo Dong-Po
The Good, The Bad, The Weird (좋은 놈, 나쁜 놈, 이상한 놈) | 2008 – Park Chang-Yi
Hero | 2007 – Kang Min-Woo
Once in a Summer (그해 여름) | 2006 – Yun Suk-Young
A Bittersweet Life (달콤한 인생) | 2005 – Sun-Woo
Three… Extremes (쓰리, 몬스터) | 2004 – Director (segment "Cut")
Everybody Has Secrets (누구나 비밀은 있다) | 2004 – Choi Soo-Hyun
Addicted (중독) | 2002 – Dae-jin
My Beautiful Girl, Mari (마리이야기) | 2002 – Namoov
Bungee Jumping of Their Own (번지점프를 하다) | 2001 – Seo In-woo
Joint Security Area (공동경비구역 JSA) | 2000 – Sgt. Lee Soo-Hyuk
Lament (지상만가) | 1997 – Park Jong-man
Kill the Love (그들만의 세상) | 1996 – Love
Run Away (런 어웨이) | 1995 – Lee, Dong-ho
Sunset on the Neon Lights (네온 속으로 노을지다) | 1995
Who Drives Me Mad? (누가 나를 미치게 하는가) | 1995 – Lee, Jong-du
Dramas:
Our Blues | tvN / 2022 – Lee Dong-Seok
Squid Game | Netflix / 2021 – Front Man
Here | TBA / 2020
Mr. Sunshine | tvN / 2018 – Eugene Choi
Diplomat Kosaku Kuroda | Fuji TV / 2011 – John
IRIS | KBS2 / 2009 – Kim Hyeon-Jun
All In | SBS / 2003 – Kim In-Ha
Beautiful Days | SBS / 2001 – Lee Min-Chul
Long Way | SBS / 2001
8 Love Stories | SBS / 1999-2000 – Tae-Sung
KAIST | SBS / 1999-2000 – Guest Appearance
Happy Together | SBS / 1999 – Seo Tae-Poong
White Nights 3.98 | SBS / 1998
Wedding Dress | KBS / 1997-1998
Beautiful Lady | SBS / 1997
I Want | SBS / 1997
Son of Wind | KBS2 / 1995
Dream Racers | SBS / 1995
Scent of Love | SBS / 1994
Police | KBS2 / 1994
The Sorrow of the Survivor | KBS2 / 1993
Tomorrow Love | KBS2 / 1992-1994
Days of Sunshine | KBS2 / 1992
Flower That Never Wilt | KBS / 1991
Asphalt My Hometown | KBS2 / 1991
Awards and Achievements:
(56th) BaekSang Arts Awards | Best Actor ("The Man Standing Next") – 2020
(56th) Daejong Film Awards | Best Actor ("Ashfall") – 2020
(53rd) Daejong Film Awards | Best Actor ("Inside Men") – 2016
(37th) Blue Dragon Film Awards | Best Actor ("Inside Men") – 2016
(5th) APAN Star Awards | Global Star Award – 2016
(52nd) BaekSang Arts Awards | Best Actor ("Inside Men") – 2016
(34th) Blue Dragon Film Awards | Popularity Award – 2013
(49th) Daejong Film Awards | Best Actor ("Masquerade") – 2012
(49th) Daejong Film Awards | Popularity Award ("Masquerade") – 2012
(47th) BaekSang Arts Awards | Daesang Grand Award (I Saw the Devil) – 2011
(46th) BaekSang Arts Awards | Best Actor (IRIS) (KBS2) – 2010
42nd Baek-sang Award | Best Leading Actor, (movie category) of 2006
(25th) Critics Choice Awards | Best Actor ("A Bittersweet Life") – 2005
Busan Cinema Critics Award | Best Leading Actor – 2005
39th Baek-sang Award | Best Performing Actor (drama category) of 2003,
38th Baek-sang Award | Best Performing Actor (movie category) of 2002,
Best Performing Actor of 2001, SBS
Blue Dragon Most Popular Actor (2001)
Photogenic Prize & Korea Image Grand Prix
Best Leading Actor, Busan Cinemas Critics Award (2000)