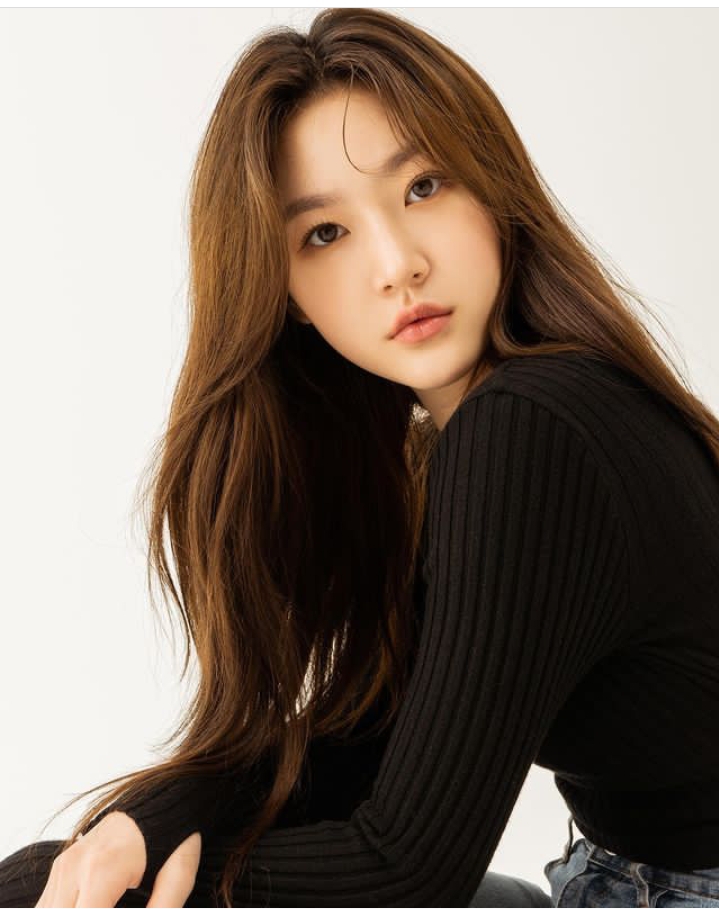 Kim Sae Ron (김새론) is a South Korean Actress. She made her debut in 2009 with the drama "A Brand New Life". She is under Gold Medalist.
Her stage name is Kim Sae Ron (김새론). Her birth name is Kim Sae Ron (김새론). She was born on 31 July 2000. Her age is 22 years old as of 2022. She is Korean By Nationality. Her Zodiac sign is Leo.
Check out and follow Kim Sae Ron's Social Media accounts:
Instagram: @ron_sae
Twitter: @yuk0731
YouTube: N/A
Facebook: N/A
Early Life:
She was born in Seoul, South Korea.
She started her schooling at Miyang Elementary School and Yang-il Middle School in Ilsan. She completed her graduation from the School of Performing Arts School (SOPA).
She currently studying at Chung-Ang University in the Department of Performing Arts and Film Studies.
Physical Appearance:
She is Young, beautiful, and hot. She has a slender figure. She is hugely popular among youth. She looks like a doll. She has Slim Build. Her looks make her look younger than her actual age. She has black eyes and brown hair. She has beautiful eyes that look very appealing and long silky hair.
Her height is around 5'6" (167 cm) and her weight is around 45 kg (99 lbs). Her blood group is "B".
Family, Religion & Boyfriends:
She has parents and two younger sisters in the family.
Not much is known about her family and her personal relationship.
Facts:
She

has 3.3M+ followers on Instagram.
She started working at the age of 9.
She started her career at YG Entertainment.
She left YG Ent. after the expiration of her contract in 2019 and signed under Gold Medalist.
Her two sisters Ah-Ron and Yae-Ron are also actresses.
She owns a cat of the Siamese breed named  Chalddeok (찰떡).
She was charged with drunk driving charges in May 2022.
She is a foodie.
Her mom has the name Daine.
She likes the kpop group Block B.
She likes to visit dog shelters.
She is close to Red Velvet's Yeri.
She hosted the Music Core from November 21, 2015, to April 6, 2017.
She is fond of dancing.
She practiced with her friends and is a dance teacher in her free time.
Her Ideal type is "I would like someone who enjoys what he does".
Dramas:
Can You Hear My Heart | 2011 – As Bong Woo-Ri (young)
Heaven's Garden | 2011-2012 – As Kang Eun-Soo
Fashion King | 2012 – As Ga-Young (teen)
In Need of Romance 2012 | 2012 – As Yoon Gi-Hyun (cameo)
Mom is Acting Up | 2012 – As Park Sae-Ron
The Queen's Classroom | 2013 – As Kim Seo-Hyun
Hi! School – Love On | 2014 – As Lee Seulbi
Glamorous Temptation | (2015-2016) – As Shin Eun-Soo
Secret Healer | 2016 – As Yeon-Hee / Seo-Ri
Movies:
A Brand New Life | 2009 – As Jinhee
I Am A Dad | 2010 – As Han Minji
The Man From Nowhere | 2010 – As Jung Somi
Barbie | 2011 – As Soonyoung
The Neighbour | 2012 – As Yoo Sooyeon/ Won Yeoseon
Manshin: Ten Thousand Spirits | 2013
A Girl At My Door | 2014 – As Dohee
Manhole | 2014 – As Soojung
Snowy Road | 2015 – As Kang YeongAe
To Be Continued | 2015 (Web drama) – As Jeong Ae Rin
The Great Actor | 2016
Awards and Achievements:
2010 BUSTER Copenhagen International Film Festival for Children and Youth | Best Child Actor/Actress ("A Brand New Life").
2010 19th Buil Film Awards | Best New Actress ("A Brand New Life").
2010 8th Korean Film Awards | Best New Actress ("The Man From Nowhere").
2011 8th Max Movie Awards | Best New Actress ("The Man From Nowhere").
2013 MBC Drama Awards | Best Young Actress ("The Queen's Classroom").
2014 7th Herald Donga Lifestyle Awards | Style Icon of the Year.
2014 35th Blue Dragon Film Awards | Best New Actress ("A Girl At My Door").
2015 24th Golden Rooster and Hundred Flowers Film Festival | Best Actress in a Foreign Film ("Snowy Road").
2015 Golden Cinematography Awards | Best New Actress ("A Girl At My Door")
2016 9th Korea Drama Awards | Best New Actress ("Mirror Of The Witch")