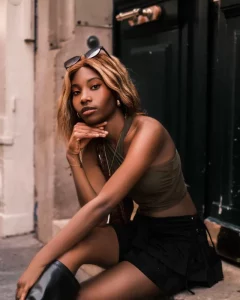 Kia is a member of GLX (short for Galaxy) an upcoming global seven-member K-pop girl group under Shinwha Entertainment. They were planning to debut in 2023 once they hit a certain amount of followers. The group currently consists of Kate, Kia, Sofy, An, Sumi, and 2 other unrevealed members.
Her stage name is Kia (기아). Her Birth Name is Khoudia Ndiaye Margolle. She was born on September 17, 2001. Her age is 21 years old as of 2022. She is French By Nationality. Her Zodiac sign is Virgo.
Check out and follow Kia's Social Media accounts:
Instagram:  @kianotthecar_of  / @kiadances_
Twitter: @Khoudia320
YouTube: @KIA & JAGGZ
Facebook: N/A
Early Life:
She lives in Nord, Nord-Pas-de-Calais, France.
Not much is known about her early life.
Physical Appearance:
She is Young, beautiful, and hot. She has a slender figure. She is hugely popular among youth. She looks like a doll. She has Slim Build. Her looks make her look younger than her actual age. She has black eyes and brown hair. She has beautiful eyes that look very appealing and long silky hair.
Her height is around 5'5" (167 cm) and her weight is around 48 kg (105 lbs). Her blood group is not known.
Family, Religion & Boyfriends:
Not much is known about her family and her personal relationship.
Facts:
She

has 6000+ followers on Instagram.
She

speaks Korean and French.

She

loves to hang out with friends.
She

is makeup enthusiastic.
She's obsessed with food, Netflix, anime, her friends, and K-dramas.

She

is a selfie lover.

She

is a fashionista.
She

loves to socialize and befriend people.
She is a model, and she's modelled for brands like Solado and Emmiol.

She

is talented and hardworking.

She

is optimistic, cheerful, and kind.
She is the mood maker of the group.
She

has a youtube channel where he uploads other content.
Check out and follow the GLX's official accounts: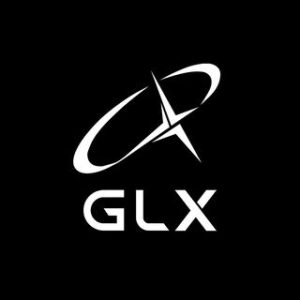 Instagram: @glx_officially
Twitter: N/A
YouTube: N/A
Facebook: N/A